FACEBOOK IS NO stranger to privacy rows – and last weekend controversy surrounding the social network's Messenger app had everybody up in arms all over again.
But what's it all about, and should you actually be worried?
Last Friday, the Huffington Post published an article by marketing guru Sam Fiorella, warning people about the 'insidiousness' of Facebook's new Messenger app.
Dave Thompson / PA Wire Dave Thompson / PA Wire / PA Wire
The Facebook Messenger app is a stand-alone version of the chat feature of the original Facebook app.
Over the past few weeks, the company have been gradually phasing out the chat feature and forcing users to download the Messenger app to send instant messages.
Fiorella argues that the Messenger app asks for an 'alarming amount' of control over your mobile phone, outlining what he felt to be the 'most aggressive' terms and conditions:
Allows the app to call phone numbers without your intervention. This may result in unexpected charges or calls. Malicious apps may cost you money by making calls without your confirmation.
Allows the app to take pictures and videos with the camera. This permission allows the app to use the camera at any time without your confirmation. 
Allows the app to read your phone's call log, including data about incoming and outgoing calls. This permission allows apps to save your call log data, and malicious apps may share call log data without your knowledge. 
Allows the app to read data about your contacts stored on your phone, including the frequency with which you've called, emailed or communicated in other ways with specific individuals. 
Basically, the article says that by downloading the app you give Facebook permission to look at almost everything you do on your phone.
Fiorella's article quickly went viral, inspiring some dramatic reactions on Twitter:
Facebook have defended their terms, saying they are necessary for the app to function correctly.
But what are the experts saying? Well, this is nothing new.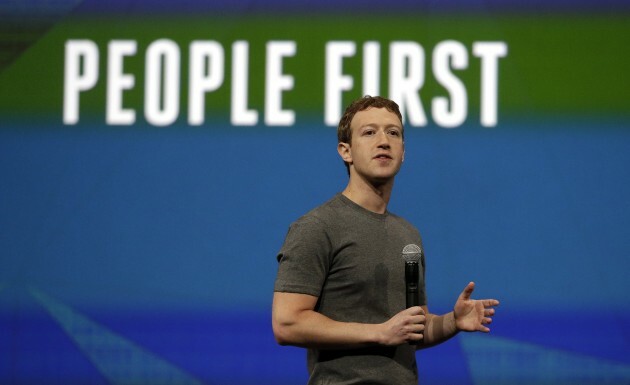 AP / Press Association Images Facebook CEO, Mark Zuckerberg AP / Press Association Images / Press Association Images
According to Caitlin Dewey of The Washington Post, 'sweeping permissions' such as these are common in most apps.
The extremely popular Kim Kardashian: Hollywood game, for example, asks for your location and access to incoming calls – probably just so it can save your place in the game if somebody rings you.
An expert with cyber-safety organisation Netsafe told TV One New Zealand that he doesn't think there's anything particularly worrying about the terms:
A lot of the language in the terms and conditions seems scary but I don't think there is anything sinister going on here.
So are these permissions anything to be legitimately worried about? It's completely up to you – but there's no harm in reading the fine print.