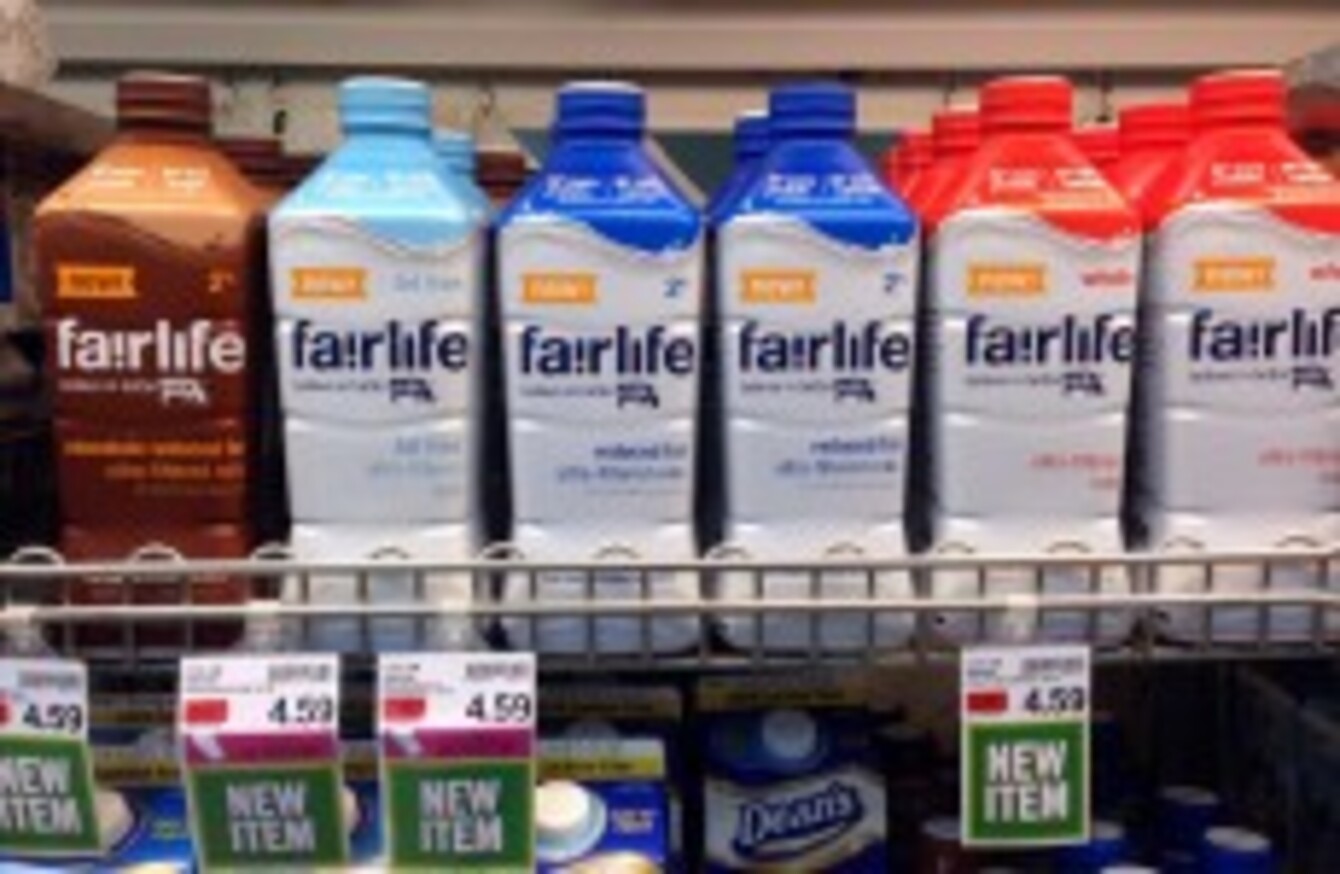 Image: AP/Press Association Images
Image: AP/Press Association Images
YES. IT'S TRUE.
Coca Cola is releasing its own brand of milk.
It's called Fairlife, it's got less fat and sugar than regular old milk, it's lactose free and packed with protein.
"Can you even call that milk?", we hear you cry.
Yes, yes you can. As The Verge reports, Fairlife is endowed with a "REAL" seal, which manufacturers of dairy products are allowed to use if their product is deemed authentic enough.
Fairlife is being distributed by Coca Cola in the US as a premium brand, with a price tag to match; it costs twice as much as the regular product.
With sales of fizzy drinks declining in the US, this is an attempt by Coca Cola to diversify in that market.
The New York Times reports that the production of Fairlife involves:
… filters [that] are used to separate the various components in milk. Then, more of the favourable components are added, while the less desirable ones are kept out.
The idea isn't going down too well with everyone though…
The concept of the 'Coke of milks' isn't overly appealing
It's not 'Coke-flavoured milk' you understand, but still…
The reviews are a little unsettling
Words like 'thicker' and phrases like 'milky taste was too overpowering' are a bit…
The ad campaign left a bad taste in the mouth
The Fairlife ad campaign, which began late last year, was branded as sexist.
The Guardian reports that Coca Cola has not plans as yet to sell Fairlife on this side of the Atlantic.