NO CAPTAIN AMERICA, those baddies are small, those baddies are far away!
In an unprecedented move, Father Ted fans are being given the chance to ensure the Craggy Island lads get a mention in the forthcoming Captain America sequel The Winter Soldier.
Brendan O'Carroll's Mrs Brown's Boys is also in the running.
RadioTimes.com is running a poll to decide which of ten TV shows will be featured in a sequence during the film, which sees the superhero waking from a 65 year coma and catching up on what he's missed during that time… including some top class telly.
The show that wins the poll will appear in Captain America's notebook as one of the things he needs to catch up on.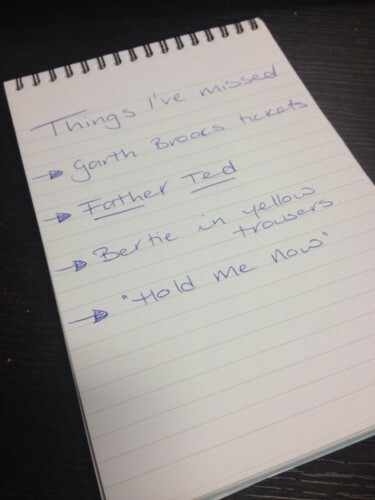 Sherlock, Coronation Street, Fawlty Towers, Doctor Who, The X Factor, The Only Way is Essex and Downton Abbey are also in with a chance.
Sherlock is currently in the lead, followed by Doctor Who and Father Ted.
You can vote here. Go on, go on , go on, go on…
Marvel UK