FIRST, THERE WAS the #nomakeupselfie for breast cancer. Then the Ice Bucket Challenge got the whole world raising funds for motor neurone disease.
Now we have the #FeelingNuts challenge for testicular cancer – and it's exactly what you think it is.
The challenge has been quietly going on for a couple of months now, but blew up yesterday when Hugh Jackman and a few mates (including noted fashion photographer Nigel Barker) posted a photo of them grabbing their private parts, arms raised in triumph.
Jackman challenged Neil Patrick Harris, TV host Michael Strahan and Ricky Gervais, who obliged with this charming shot:
Even William bleedin' Shatner is at it.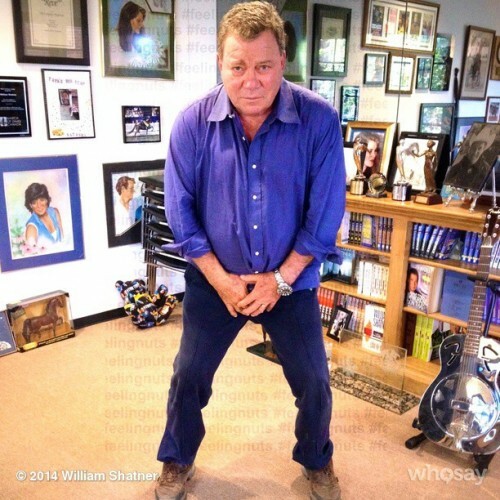 williamshatner williamshatner
Gary Lineker had a slightly more lairy interpretation:
And here's Arrested Development's Will Arnett, who participated in the challenge back in August.
#FeelingNuts was started by the men's cancer organisation Check One Two, founded in 2012 by two brothers who wanted to spread awareness of testicular cancer.
According to their website, the challenge is to raise awareness "in funny, ball-grabbing and pant-dropping ways" while educating men and the women in their lives on how to properly check for testicular cancer.
They've put together a video explaining just how to do it:
Check One Two / YouTube
At the moment the challenge doesn't involve donating any money to charity, but aims to encourage men to check themselves once a month.
Now lads. The perfect excuse to put your hands down your jocks while watching the telly. It's for the good of your health.