Niall Carson Niall Carson
WE HAVE BECOME an island of festivals.
Seriously, pick a proper noun out of a hat and we'll hold a festival for it.
You'd think, then, that we'd be seasoned pros when it comes to attending them. In fact, that couldn't be further from the truth.
When oh when will we learn?!
1. Bringing/wearing your own glitter
Some sound gal within a metre's radius of your tent has bought the entirety of Inglot's South Anne Street store and will happily offer it to any girl who tells her she looks nice.
Save your valuable bag space and trust me on this.
2. Not bringing money and saying you'll go to the ATM there
You always spend longer queuing at the thing than you probably do listening to the music across the whole weekend.
Amateurs. Amateurs everywhere.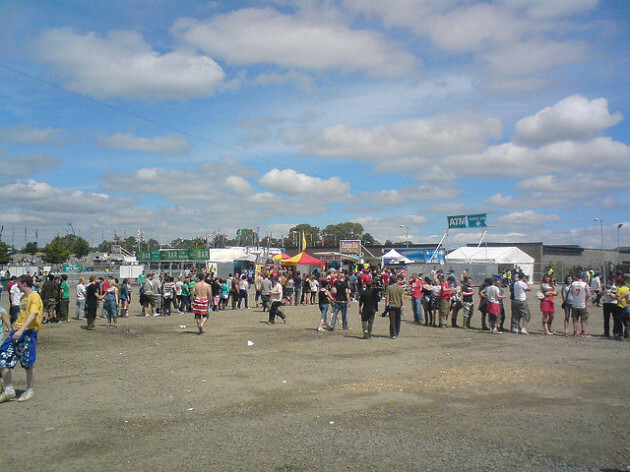 Flickr Flickr
3. Missing acts 'cause you're running rings around your friends
Fair enough if you're mate's absolutely out of their mind and needs adult supervision at all times.
But otherwise there is NO excuse. And you'll only be raging after.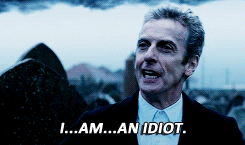 4. Measuring your drink and mixer out incorrectly
You either have to throw some out before you even get in the gates (sob) or you face the shame of standing at a decanting station (sob again).
Check how much you can bring beforehand and save your swill.
5. Not eating
The resentment towards festival food is completely understandable – nobody should have to pay a tenner for a falafel in a bap.
But you have to line those stomachs! It could mean the difference between you attending the main tent and the medical tent.
6. Not bringing ID
Self-explanatory, really. Leave your pride at home, not your age card.
7. Wearing clothes without pockets
The worst thing about festival fashion is how completely and utterly impractical it's become.
Yeah, we all love a good discoball bralet but there's nothing wrong with a good old fashioned pair of parachute pants is there?
Save space, and rejoice in the practicality of pockets <3
8. … Or alternatively, wearing stuff that's culturally insensitive
Would not recommend that Indian headdress for Electric Picnic. Not sound.
9. Not getting the name of the photographer who took that gorge group snap of yiz
That's a potential new profiler out the window. And you could make the bloody paper!
Do your ma proud.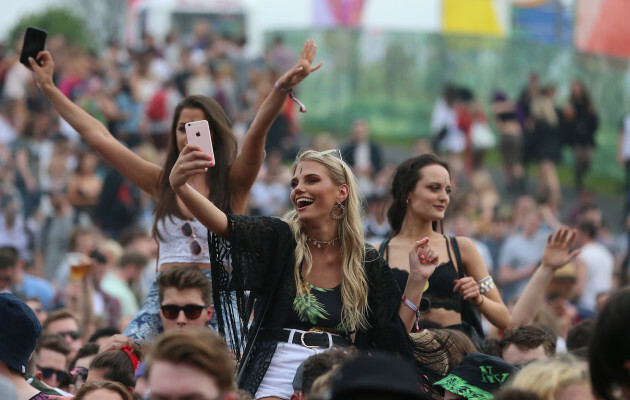 Niall Carson Niall Carson
Take every day as an opportunity to better yourself – particularly, your festival self.
10. Bring hand sanitizer
Don't chance it. The bathrooms won't have any left. You are fooling no one.
DailyEdge is on Snapchat! Tap the button below to add!