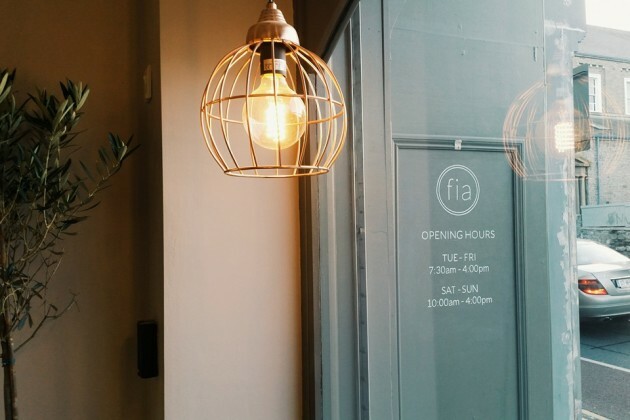 Fia Cafe / Facebook Fia Cafe / Facebook / Facebook
RATHGAR ISN'T EXACTLY overrun with brunch spots, but Fia, a café that recently opened on Rathgar Road, is changing all that.
Situated across the road from the Church of the Three Patrons, Fia is a neighbourhod café with minimalist interiors and a simple, but delicious, menu.
And in the space of a few weeks, it has established itself as one of the go-to brunch spots in Dublin 6.
And it's easy to see why.
First of all, it serves excellent coffee.
Roasted Brown coffee, to be exact.
To say nothing of its nourishing bircher bowls.
Yum.
Its menu is short and sweet, but every item on it is a winner.
One of its signature dishes is this peas on toast served with a soft fried egg and black pudding.
In fact, if you're a fan of eggs at all, you're going to love Fia
We can personally recommend the green eggs and chorizo.
They also do good old-fashioned toasties…
And did we mention they have pastries? They have pastries
The best part? You can expect the crew in Fia to change up the menu depending on the season
Such is the emphasis they place on local produce and seasonal food, you can probably expect to see something new on the specials board every time you go in.
Win win.
So now. Somewhere to go for brunch this weekend.
Just make sure you get there early. It tends to get a little busy.
DailyEdge is on Snapchat! Tap the button below to add!