UNLESS YOU HAVE exceptional willpower, it's very likely you overspent in some way, shape or form last month.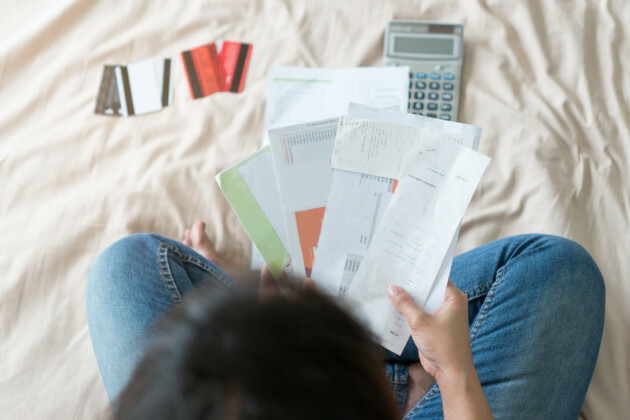 Shutterstock / Pormezz Shutterstock / Pormezz / Pormezz
Whether you went overboard when it came to gift-buying, spent more money on festive brunches than you ever anticipated or simply threw caution to the wind at every turn over Christmas; money management in December is not an easy task.
Oh, and then there's the fact you probably got paid a little earlier, and may have to endure a longer stretch than usual until your next pay cheque.
It's taken for granted that January is among the grimmest months of the year, financially-speaking, but it doesn't have to be an utter disaster if you tick a few boxes this weekend.
So, if you'd rather not spend the rest of the month breaking into a sweat every time you approach an ATM, it's time to do the following.

 1. Face up to it
So many of us are guilty of burying our head in the sand when it comes to our personal finances, especially after a particularly excessive period.
Hoping for the best with every tap or holding your breath with every purchase is a surefire way to increase money-related anxiety, so stop doing it.
Instead – as agonising as it might feel – you need take a deep breath (very deep, in some cases), and check your online account. Information is power, and it's vital you know what you're dealing with over the next few weeks.
And listen, it's quite likely the on-screen balance will feel like a swift belt to the solar plexus, but now that you know the reality of the situation, it will make it much, much easier to act accordingly.
2. Consider bills and other outgoings
Next, you need to consider other essential outgoings, because it's really easy to stop paying as much attention to direct debits and standing orders at Christmas time.
Money seems to go in and out of your account with such haste over the festive period that it's understandable you might lose track, or simply tell yourself that you'll sort it out next month.
Well, that time has now come, so you need to do a thorough inventory of your account, make note of what will be debited in the coming weeks, and don't forget to factor in any potential pending transactions.
Once you have set aside – either literally or figuratively – your upcoming outgoings, you are finally in a position to plan the month ahead.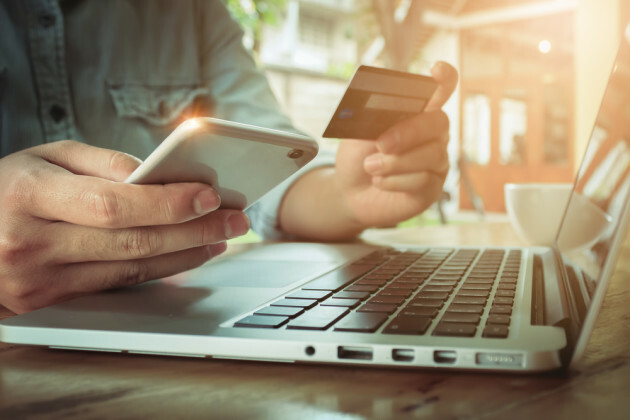 Shutterstock / Jirapong Manustrong Shutterstock / Jirapong Manustrong / Jirapong Manustrong
3. Assess your diary
In the height of festive excess, many of us pledged to undertake Dry January, or turn our back on socialising until February, but how realistic were these declarations when you made them a few days ago?
This is the part where you grab hold of your diary or calendar, and make note of the engagements and events you are either obliged to attend, or genuinely want to get involved in.
Plan a budget (even if its substantially smaller than you anticipated it being a few weeks ago) for each one, and allow yourself to keep these appointments in your calendar, if possible.
This is not code for 'you've been stressed, treat yourself', it's about striking a balance within your means. In other words, it's appropriate to honour existing engagements; it's a stretch to suddenly start planning more.
4. Withdraw money every Sunday
One of the easiest ways to keep track of your money in January, and ultimately stick to a budget is by relinquishing your cards, and focussing solely on cash.
Withdraw a lump sum every Sunday evening for the rest of January, with every outgoing for the week in mind, and do not return to the ATM until the following Sunday.
There's little doubt that handing over cash in each transition makes you considerably more mindful of the amount of money you're spending; the same definitely cannot be said for a quick tap.
5. Keep a reward in mind
Look, no one said January was going to be easy, but if you feel like you really fell down on the financial front in December, January can seem like a living hell.
But instead of berating yourself for losing control in December or failing to plan ahead in any meaningful way, tell yourself you've now gotten a handle on the situation, and will be due a small (but well-deserved) reward on your next pay day. 
In the grand scheme of things, it's only a few weeks, and if you're just about making ends meet until your next pay pack lights up your account, sometimes that's all you can ask of yourself.
DailyEdge is on Instagram!