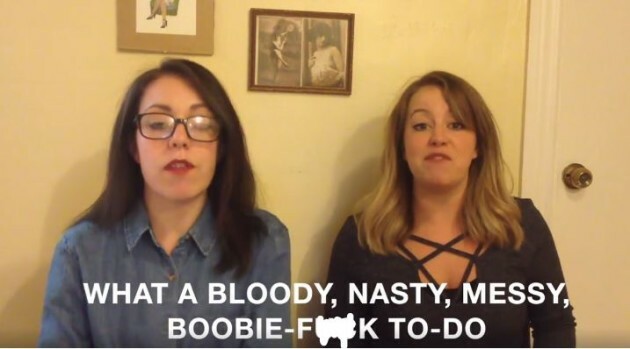 amy amy
WE CAN ALL agree that 2016 has been nothing short of a steaming pile of shite and we're ready to bid farewell to it once and for all.
As this hellish year draws to a close, Flo & Joan, a musical comedy duo, have teamed up to create the ultimate musical send-off to the car crash that was 2016.
Aptly titled The 2016 Song, the very sweary (and thus NSFW) song touches on everything from Nigel Farage and Donald Trump to all the celebrities we lost this year.
The video has been viewed over 6.5 million times since it was shared on Monday.
https://www.facebook.com/floandjoan/videos/620870174788310/
Sample lyrics:
We tried to stay composed/Cross our fingers, count to ten/But every time we get to nine, you f**k it up again
Pretty much!
Good riddance, 2016. We've had enough of you.
DailyEdge is on Snapchat! Tap the button below to add!