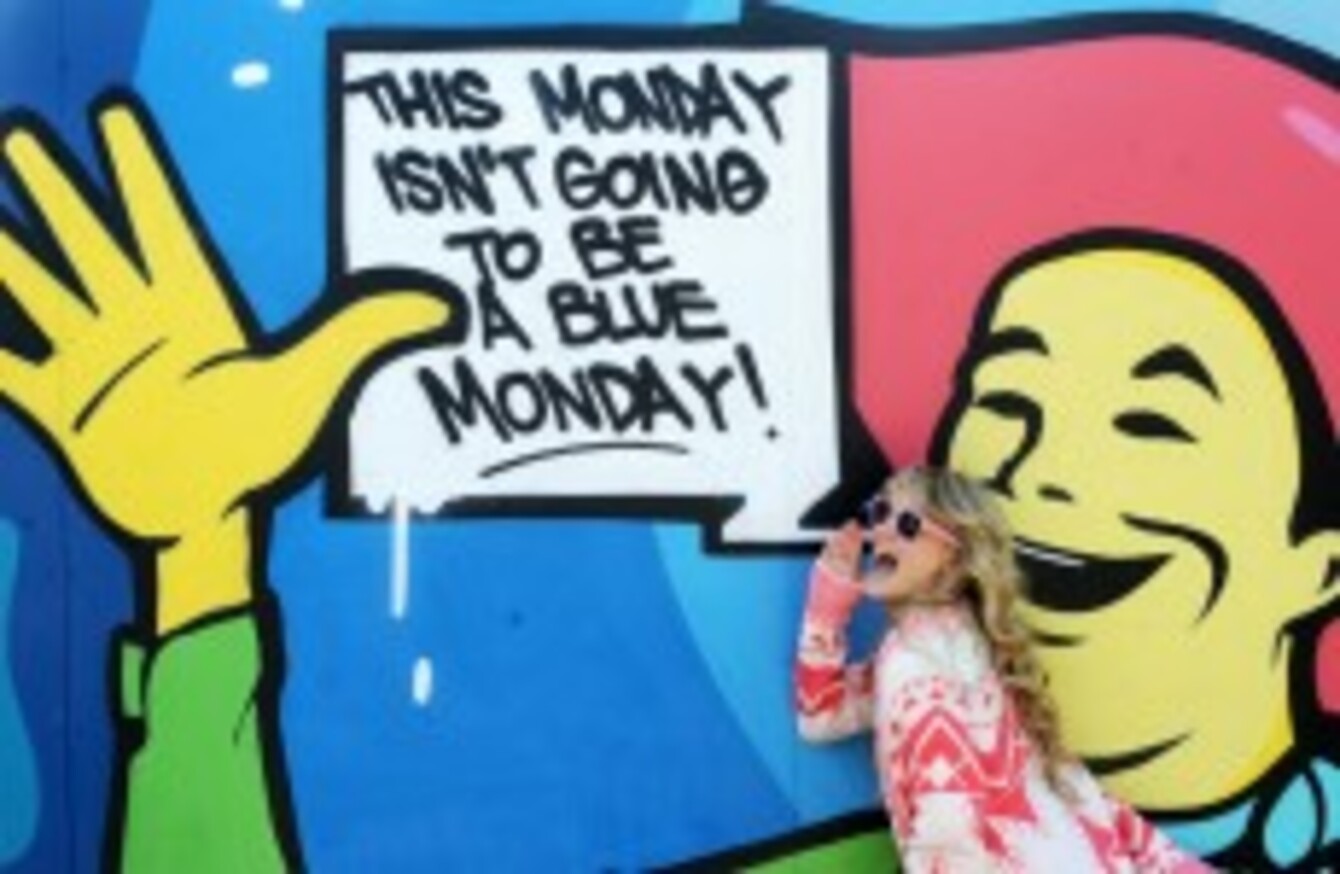 Thanks for the reminder, Forbidden Fruit!
Image: Photocall Ireland
Thanks for the reminder, Forbidden Fruit!
Image: Photocall Ireland
UPDATED 6.20pm
1. The weather
Ok, so it's not perfect, but it could be much, much worse.
According to Met Eireann it will start off a bit dodgy:
Most of the country will be cloudy on Saturday… however some bright or sunny intervals are likely to appear in the southeast at times.
But wait!
Sunday will be bright and mainly dry over Leinster, much of Munster and east Ulster, with a mixture of cloudy periods and some sunny spells.
And what about Monday?
Bank Holiday Monday will be very mild with top temperatures of 17 to 20 C… Most places should be dry, with a mix of sunny spells and cloudier intervals.
YES! YOU DANCER!
2. You can lep around like an eejit at Forbidden Fruit
AAAHH FREAK OUT!
Chic, Primal Scream, Kasabian, Neon Neon, Le Galaxie, Four Tet, Kevin McAleer… the whole gang will be there at IMMA in Dublin on Saturday and Sunday.
You can buy day tickets or weekend tickets and dance your socks off. Chic are on the Late Late Show tonight in case you need help getting in the mood.
3. Remember a legend at the Rory Gallagher festival
Ballyshannon, Co. Donegal is the birthplace of guitar legend Rory Gallagher and every year the masses gather to remember him, dance in the streets, and generally act like shams.
Wikimedia Commons
4. Laugh your hole off at Cat Laughs
David O'Doherty, Dylan Moran, Judah Friedlander, Kevin Bridges, Rich Hall and Tony Law will all be in Kilkenny this weekend as part of the line up for the 2013 Cat Laughs festival.
If you decide to go at this late stage you might have to sleep in a bin, but it might be worth it.
YouTube/David O'Doherty
5. Host a BBQ
You might make a balls of it, but by god you'll eat that half-raw chicken drumstick if it kills you! (It might actually kill you).
Why not follow the example of these people?
via Imgur
6. Go fly a kite
The Dublin Kite Festival takes place at North Bull Island in Clontarf this Sunday between 11am and 5pm.
Could there be anything more delightful than a kite festival? We think not.
Attendees are also promised a "kite ballet demonstration". Intriguing.
7. Dance some hippity hop
Ireland's first hip hop festival is on in Cork this weekend.
8. Don your Cuban heels
The Havana Cultural Festival takes place in Galway's Latin Quarter this weekend, with music, dance, street entertainment, art and cultural events. Olé!
9.You might be working…
…in which case you have no choice but to get off your arse.
Don't worry though, we've set up a support group. Your time will come.
Have a hug: