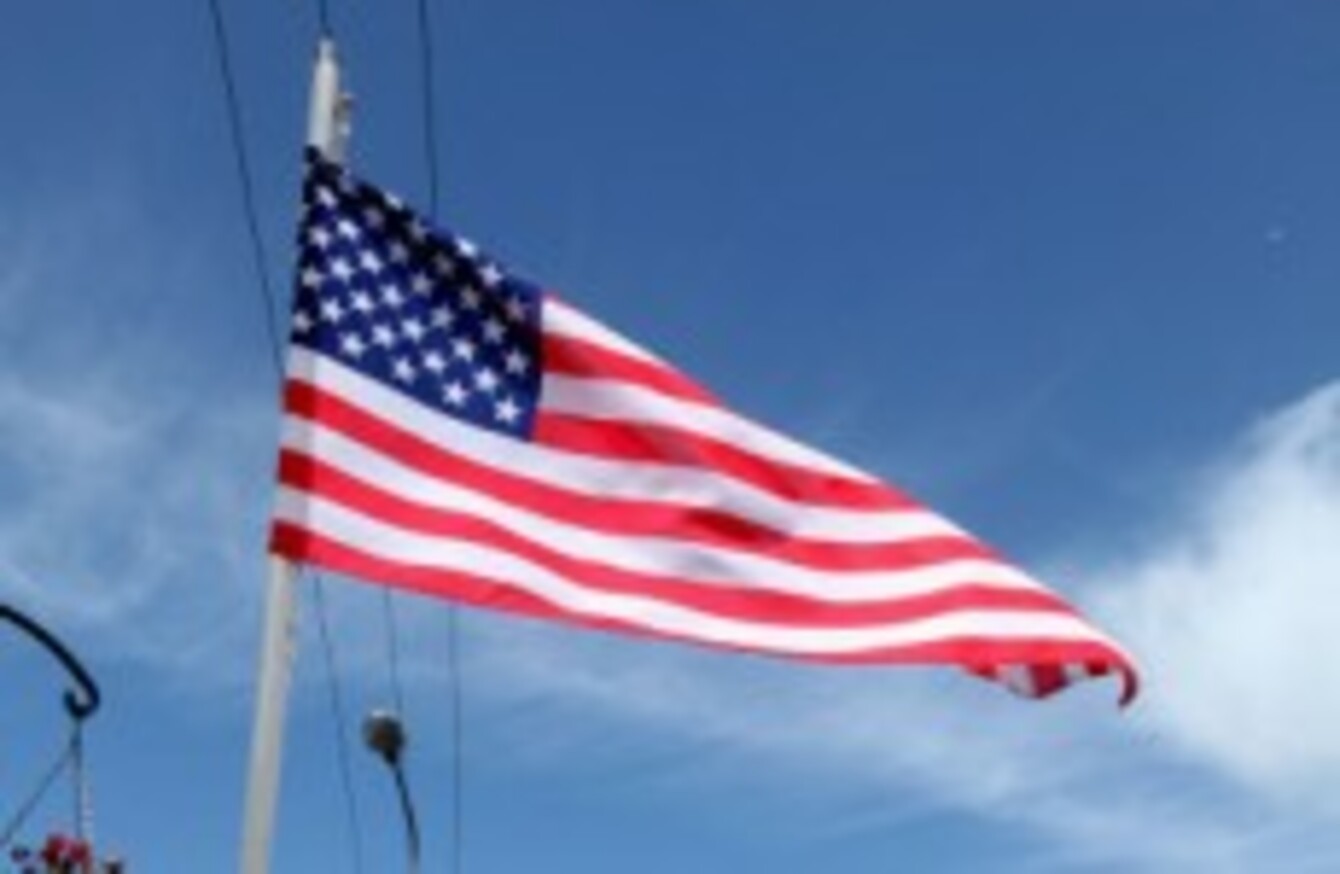 Moneygall is keeping its American connections alive with a weekend-long festival to celebrate US Independence Day
Image: Maxwells/PA Wire/Press Association Images
Moneygall is keeping its American connections alive with a weekend-long festival to celebrate US Independence Day
Image: Maxwells/PA Wire/Press Association Images
AS THE UNITED States of America wakes up to celebrate the anniversary of the Declaration of Independence, some events in Ireland are already underway.
If you're having a Fourth of July event, feel free to add into the comments section below. (And BBQs in your back garden only count if we're all invited…)
The American Embassy has taken the day off and US Ambassador Dan Rooney and his wife, Patricia, will host the annual Irish American Flag Football Classic at their residence in the Phoenix Park in Dublin. The main event will see embassy diplomats, marines and local GAA, rugby and soccer players take each other on at the national game. The good people of Croke Park have helpfully constructed an American football field, including bleachers, posts and giant television screens. Over 2,000 guests are expected to attend the spectacle in the park.
Before the game, the Irish American Football Association will host a family fitness day in Phoenix Park. In conjunction with Athletics Ireland and the Office of Public Works, the IAFA has put together a programme of live demonstrations, interactive games and competitions for all the family.
The American capital of Ireland – yes, Moneygall –  has been celebrating since last Friday and its American Independence Festival continues today. The venue tonight is Ollie's Bar on the Main Street (it had a famous visitor recently – here's some pics in case you missed it). Festival goers will be treated to music by TippOff, as well as a raffle. A book about the US President Barack Obama's recent visit will be launched during tonight's celebrations.
What would Independence Day be without a BBQ? In Dublin, Alfies Bar at the Conrad Hotel has live music, American beer and a "US-style BBQ" on offer from 6pm. While, in Limerick, Collins Bar will host a charity barbeque to mark the occasion. All funds raised will go to Self Help Africa and MS Ireland.