DPA / PA Images DPA / PA Images / PA Images
IN THE YEAR 2012, 'Paper Planes' singer M.I.A. joined Madonna and Nicki Minaj onstage for the Super Bowl's halftime show.
Together, the three women performed their song 'Give Me All Your Luvin' (the song that went like 'L-U-V Madonna!', just in case you have forgotten about it).
The song also featured a line, sang by M.I.A. which went like "I'mma say this once, yeah, I don't give a shit." As this was set to air on live TV in the middle of the day, M.I.A. had to refrain from cursing.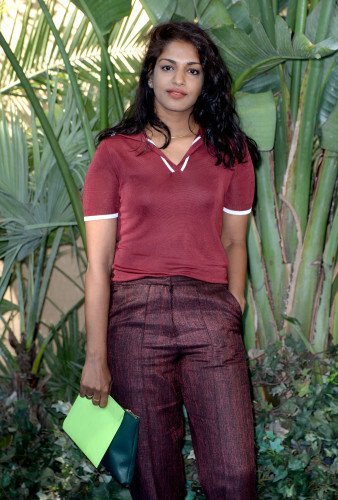 Doug Peters / EMPICS Entertainment Doug Peters / EMPICS Entertainment / EMPICS Entertainment
Instead, M.I.A. decided to cheekily stick her middle finger up. There's no way she ever could have anticipated the fallout that came as a result of this tiny gesture, but it followed her for years and heavily impacted on her career.
ATownHR23 / YouTube
Initially, the singer was issued a $1.5 million fine for flipping the bird, but later the NFL went on to sue M.I.A. for $16.6 million in damages, as she had "breached a pre-show agreement to maintain the NFL's reputation for wholesomeness." M.I.A. stood her ground, despite the fact that her manager (Jay Z) was urging her to pay the fine.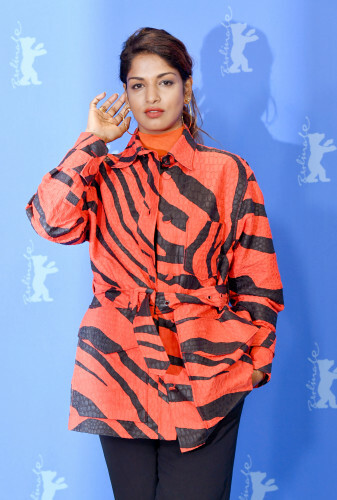 DPA / PA Images DPA / PA Images / PA Images
M.I.A. described the whole situation as "A massive waste of time, a massive waste of money, and a massive display of powerful corporation dick-shaking."
Yesterday, Robbie Williams decided to do the same thing during his performance at the opening ceremony of the World Cup.
This year, the Super Bowl was watched by 103 million people. The last World Cup final was watched by 1 billion people. So surely, if M.I.A. got in so much trouble back in 2012, Robbie Williams will be fined for his behaviour? Robbie's gesture even broke Russian law.
In 2014, Russia banned the use of swear words in the arts. The punishment for breaking this law is, indeed, a fine. However, the fines range from $70 to $1,400. There's a stark disparity between $1,400 and the $1.5 million that M.I.A. was initially asked to pay.
Of course, around these parts, we're not particularly offended by a middle finger. It would be ridiculous to expect someone to pay a fine for displaying one of their fingers on television. But it happened to M.I.A. and after she reached an undisclosed settlement with the NFL, it had disastrous effects on her career and income.
And Robbie Williams will most definitely walk away completely unscathed for using the same gesture in Russia. We wonder why that is.
At present, Robbie hasn't been asked for so much as an apology.
TV network Fox, who were broadcasting the live opening ceremony have decided to issue an apology, however. In a statement to The Hollywood Reporter, they said:
The 2018 FIFA World Cup opening ceremony was a newsworthy event produced by a third party and carried live on Fox. As it was broadcast live, we did not know what would happen during Robbie Williams' performance and we apologise.
That's really all the NFL had to say after M.I.A.'s 2012 performance. If even.
Robbie, on the other hand, can kick back in Russia and enjoy his holiday while watching a bit of football. And rightly so. There are so many more offensive things that are regularly shown on live television throughout the year. For instance: the rest of Robbie's performance at the opening ceremony.
DailyEdge is on Instagram!