OK, WHO REMEMBERS Joshua from Friends?
Most fans of the show will know him as the bloke Rachel set her sights on as Ross occupied himself with Emily.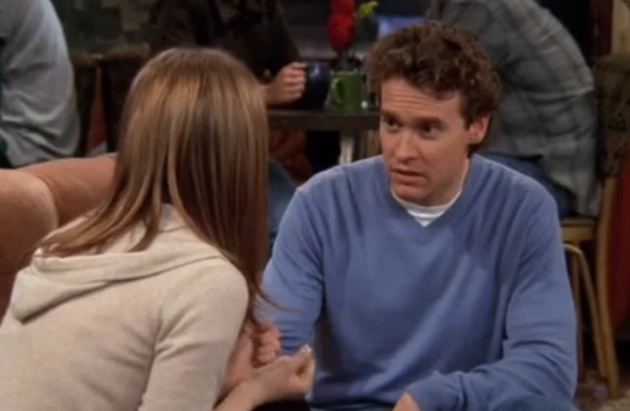 YouTube YouTube
She worked as his personal shopper in Bloomingdales, she did a bizarre trick with a cherry for him, and she found herself wearing nothing but a negligee in front of his parents.
Oh, and then she proposed.
Giphy Giphy
But if you found the scenes involving Rachel and Josh fairly agonising, apparently it had nothing on the real-life dynamic.
And that's because Tate Donovan, who played Joshua, was in the midst of a break-up with Jennifer Aniston at the time.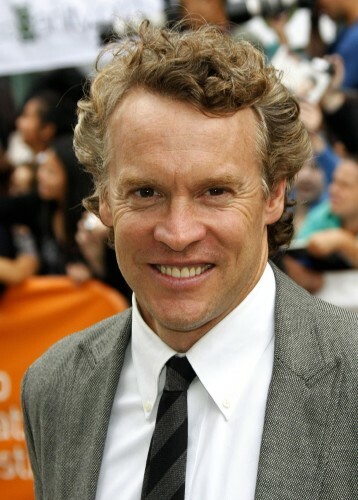 DPA / PA Images DPA / PA Images / PA Images
Speaking to US Weekly, Tate explained that contrary to public perception, Jennifer and Tate didn't meet on the set of the hit sitcom.
The people that know that we dated think that we met on Friends. But in fact we had dated for two years before then, and it was over by the time we were on together.
While Tate insisted that he enjoyed the six episodes he shot with the cast, the personal issues understandably made the experience fairly difficult.
I was just happy to be on the team. The only bummer was Jennifer and I were breaking up at the time. And so that was tricky to sort of act, and act like we are just meeting each other, and falling in love, or whatever, interested in each other, when we're sort of breaking up. That was just tough.
And while Tate says the experience was enjoyable to some extent, the dynamic between the pair meant that the plans for Joshua's character were cut short.
It was just six episodes. I mean, only because we were breaking up. We were like, "Hey, can we not keep doing this? Cause this is really painful and tough'.
Given the reputation the Friends cast has for being cliquey – Kathleen Turner, we're looking at you – it'd be fair to assume that Jennifer's co-stars might have frozen Tate out.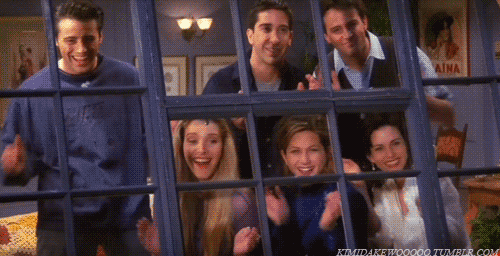 Giphy Giphy
However, the actor says nothing could be further from the truth.
The good thing that came out of it was that everyone was really cool about it, and really as helpful as they could be. In other words, they were just compassionate, very compassionate about the whole breakup. It was sort of like I proved that, hey, I guess I'm a pro. 
"It was really ultimately a great experience of how people can treat you really well, and you still do your job even though you're sort of dying inside," he added.
Indeed.
DailyEdge is on Instagram!