GIVEN HOW OFTEN it appears on our television screens, you'd be forgiven for forgetting that Friends ended an entire 15 years ago.
Giphy Giphy
And if that fun fact hasn't left you shook enough, here's a quick reminder that the show actually debuted – wait for it – a quarter of a century ago.
Yep, it's been 25 years since we were first introduced to Ross, Rachel and the crew, and given the show's global success, murmurings surrounding a potential reunion have't abated since the show's finale back in 2004.
But if you're holding out hope that Friends creators may decide to ride the revival wave we've born witness to in recent years, allow us to dash it for you once and for all.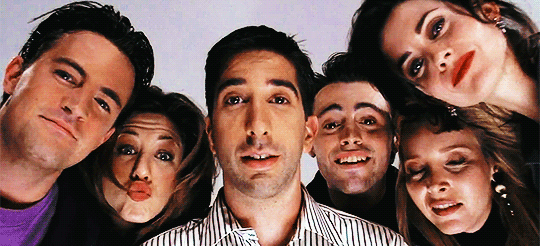 Giphy Giphy
Speaking to Rolling Stone this week, Marta Kauffman stressed that a reunion wouldn't work for multiple reasons, not lest because the show's premise no longer applies.
One, the show is about a time in your life when your friends are your family. It's not that time anymore.
"All we'd be doing is putting those six actors back together, but the heart of the show would be gone," she explained.
Two, I don't know what good it does us. The show is doing just fine, people love it.
"[A reunion] could only disappoint. "The One Where Everyone's Disappointed"," she quipped.
Well, surely we should be the judge of that Marta, no?
Now, it's over to you; would you welcome a reunion or not?

Poll Results:
Leave it in the past where it belongs.
(1490)
Bring it back now, heart or no heart.
(460)
DailyEdge is on Instagram!