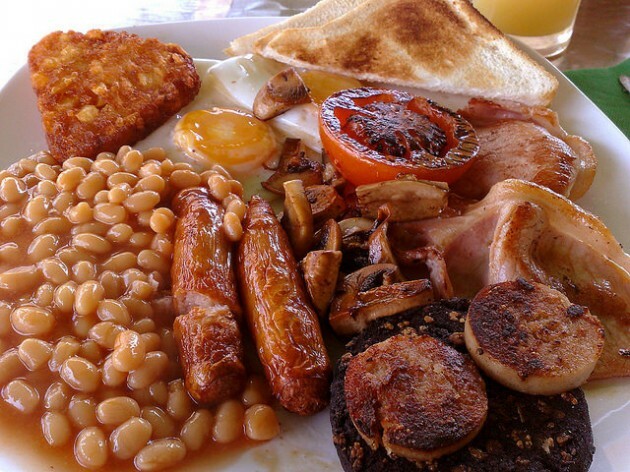 Flickr - Photo Sharing! Flickr - Photo Sharing!
THERE IS A reason that the humble full Irish breakfast has achieved cult status in Ireland.
That beautiful combination of flavours would bring an emotional tear to your eye – especially when you're hungover.
So, here are some you should definitely taste across the country:
1. Matt the Rashers, Kimmage, Dublin
Twitter Twitter
One of the capital's most sought-after fries – and for good reason. Nothing fancy, just good quality ingredients and hangover-sized portions. Word of warning, though: they do serve liver with their full Irish. So, you might want to ask for it with no, eh, liver. 
2. Tony's Bistro, North Main Street, Cork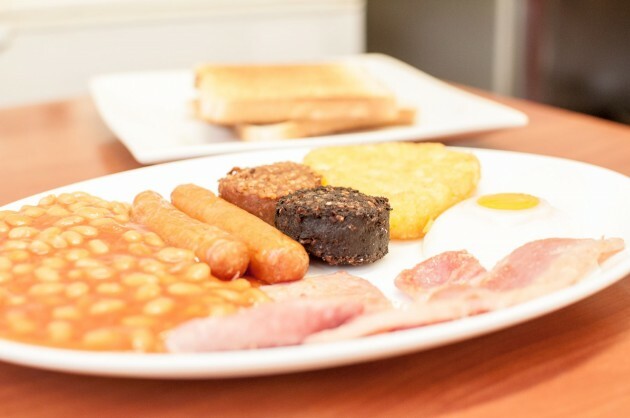 JAMIE O'SULLIVAN JAMIE O'SULLIVAN
The Sonny Corleone breakfast, above, is a Cork institution. It's really good value and won't leave you hanging when it comes to size. An absolute must when breakfast-hunting in Cork.
3. Shannons' Corner, Ballyshannon, Donegal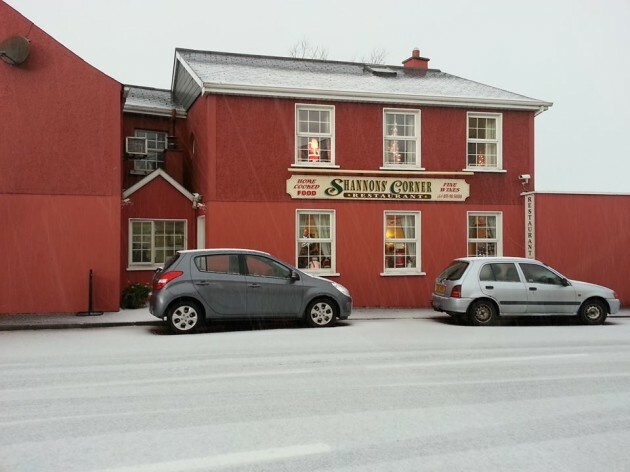 Facebook Facebook
Perched on the top of the hill in Ballyshannon, Shannon's corner does it all. But it's the massive, Donegal-sized fry that deservedly gets it on to this list.
4. An Chistin Beag, Skibbereen
Right in the middle of Skibbereen town, you need no other destination for your morning fry-up desires. Just look at it there.
5. Violets Restaurant, Dublin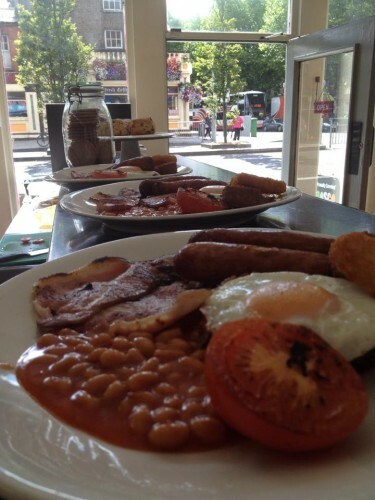 Facebook Facebook
Sitting on Lower Dorset Street just South of Drumcondra, Violets is well known for its good quality full Irish breakfasts. Given it's right beside Croke Park, it's a firm favourite of those going to the match and looking for some early morning preparation.
6. Stradbally Fayre Café, Laois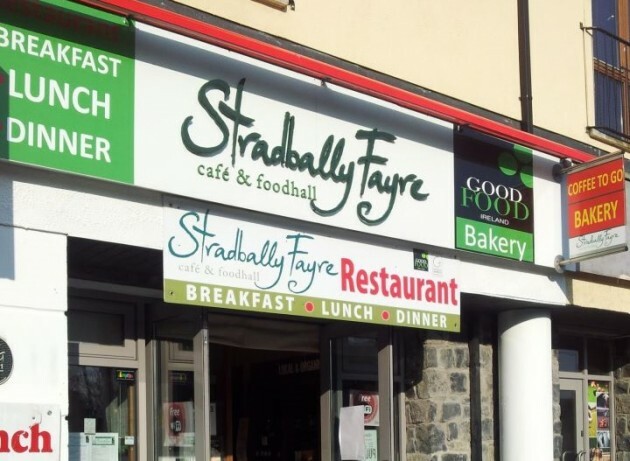 Facebook Facebook
Their full breakfast can not be beaten and the staff have a reputation as being some of the most friendly around. A particular favourite of those Electric Picnic revellers, looking for a mid-morning revival.
7. Step House Hotel in Borris, Carlow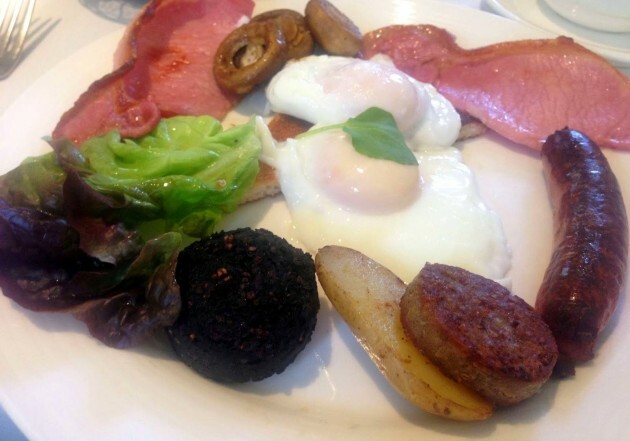 Facebook Facebook
It might be a hotel, but that doesn't mean it can't nail the traditional fry. The Step House has a reputation for having one of the finest breakfasts a hotel can produce. Worth the stay alone, some contend.
8. Brendan's Café in Smithfield, Dublin
Brendan's Cafe Brendan's Cafe
Just on Mary's Lane in Smithfield, Brendan's is a gem of a place and specialises in batch bread on the side of its mouth-watering fry. It's open early in the morning and closes early in the afternoon, so get it while you can.
9. Cafe Sofia, Wexford Street

, Dublin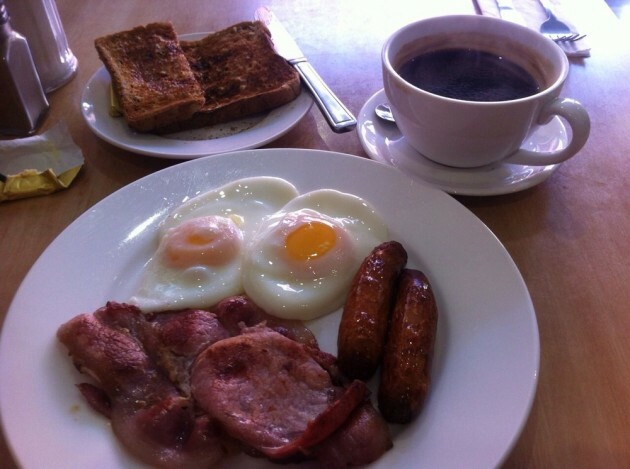 Yelp Yelp
This place also does an absolutely gorgeous vegetarian fry – for those who want the delights of the fry with none of the meat. The carnivore version is also pretty great, and the value for money makes it taste even better.
10. The Snug, Bantry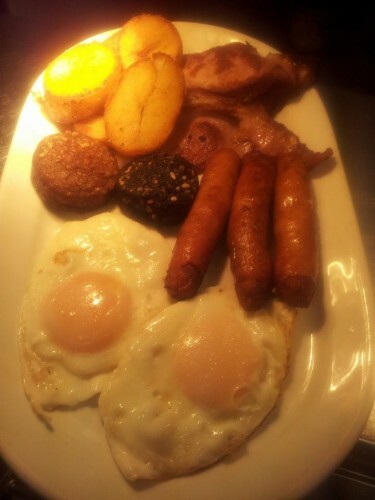 Facebook Facebook
Just on the quays in Bantry town, this tiny little bar (hence the name) specialises in a full, beautiful fry up. It's a proper traditional Irish pub as well, so the setting couldn't be better.
11. Mes Amis, Abbey Street, Dublin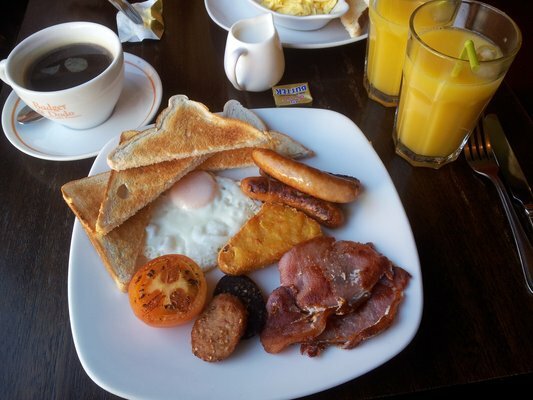 Yelp Yelp
This little gem on Lower Abbey Street has a seriously relaxed atmosphere to go with its generous full Irish. A proper old school café – complete with a background TV for your entertainment.
12. Kai Café, Galway
Facebook Facebook
Kai café and resstaurant is a purveyor of fine locally-sourced and organic produce, but the humble fry is not beneath them – and they do it extremely well. Some say it's the best fry they have ever had in their life. A bold claim.
13. TJ's Coffee Bar, Parnell Street, Dublin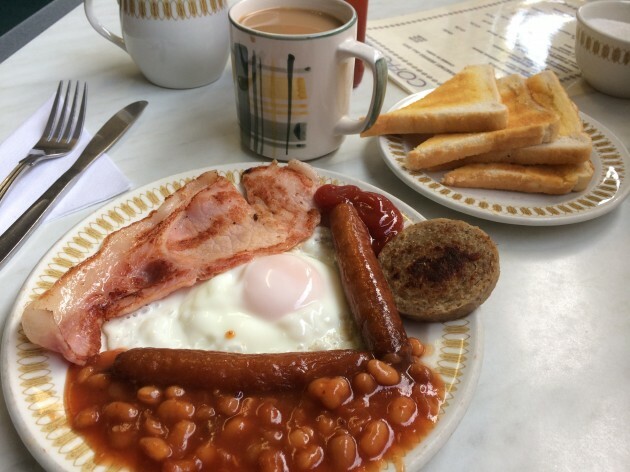 Nicky Ryan Nicky Ryan
TJ's is a brilliantly lacking-in-frills greasy spoon on Dublin's northside. They do that style so well though, and their fry is top notch. The couple that own it are great craic as well, so that's always a bonus.
14. Mr Chippie, Letterkenny
Facebook Facebook
All the classic ingredients feature in Mr Chippie's full Irish. Probably won't win any culinary awards, but it's exactly what you need when craving that breakfast fry-up hit. Nowhere better in that part of the country.
15. Hobart's, Ranelagh, Dublin
http: / /hobartscafe.com/ http: / /hobartscafe.com/ / /hobartscafe.com/
This café's motto is "…home of the hangover cure!" which just about sums up their famous all-day breakfasts. Delightfully old school.
16. Ross's Bakery & Cafe, Cork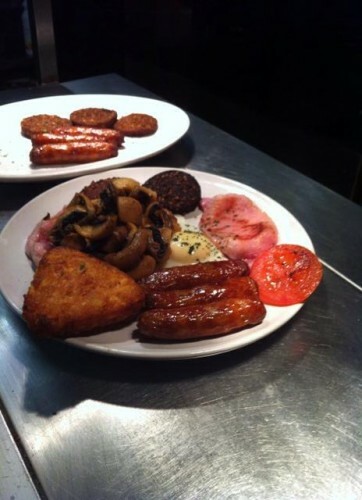 Facebook Facebook
Situated in Lower Temple Hill in south east Cork, Ross's serves up generous fry portions at seriously good prices. Its real selling point though, is the delicious bread that is fresh baked on site.