OSCAR-NOMINATED ACTRESS Gabourey Sidibe is sick of being asked where she gets her confidence from.
The 30-year-old made a moving speech at Thursday's Gloria Awards in New York about the struggles she had with her weight as child, and how she doesn't let it affect her any more.
Sidibe pointed out that the first question many interviewers ask her is: "How are you so confident?"
"I always wonder if that's the first thing they ask Rihanna when they meet her… They ask me with that same incredulous disbelief every single time," she said.
You can read the full speech here, but we've selected some of the best bits for your perusal.
On the criticisms she gets on the red carpet
"Gabourey, how are you so confident?" It's not easy. It's hard to get dressed up for award shows and red carpets when I know I will be made fun of because of my weight. There's always a big chance if I wear purple, I will be compared to Barney.
How she was inspired by her aunt, a longtime friend of Gloria Steinem
In the morning on the way out to the world, I passed by a portrait of my aunt and Gloria together… both with their fists held high in the air.
And every day as I would leave the house… I would give that photo a fist right back. And I'd march off into battle. On my way home, I'd walk back up those stairs, I'd give that photo the fist again, and continue my march back in for more battle.
AFF / EMPICS Entertainment Sidibe at the 2014 Oscars AFF / EMPICS Entertainment / EMPICS Entertainment
On where she finds her confidence
"How are you so confident?" "I'm an a**hole!" Okay? It's my good time, and my good life, despite what you think of me. I show up because I'm an a**hole, and I want to have a good time.
Why she's grateful to the bullies
I'm grateful to them, and to my fifth grade class, because if they hadn't made me cry, I wouldn't be able to cry on cue now. 
If I hadn't been told I was garbage, I wouldn't have learned how to show people I'm talented. And if everyone had always laughed at my jokes, I wouldn't have figured out how to be so funny.
If they hadn't told me I was ugly, I never would have searched for my beauty. And if they hadn't tried to break me down, I wouldn't know that I'm unbreakable.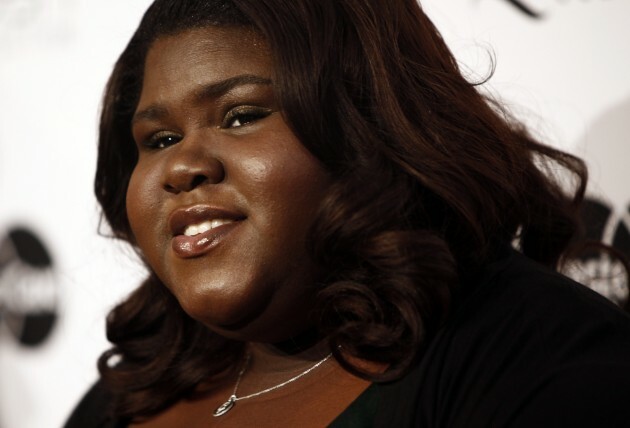 AP / Press Association Images AP / Press Association Images / Press Association Images
On how she answers the confidence question now
So when you ask me how I'm so confident, I know what you're really asking me: how could someone like me be confident? Go ask Rihanna, a**hole!
Twitter has been awash with support for Sidibe since the transcript of the speech surfaced online – the actress has given a typically sassy response: