IF YOU'RE A massive Game of Thrones fan then you'll probably be delighted to hear that there's a very special tour setting off from Dublin on Bank Holiday Monday.
You'll have to sacrifice your lie in, but sure wouldn't it be worth it?
The Dublin Winterfell Day Tour and A Feast of Ice and Fire Lunch will take you to a selection of the most famous Game of Thrones filming locations, including the old castle courtyard that doubled as Winterfell during season one.
Fans will have the opportunity to try their hand at some archery, go on bike tours and even check out some Stark family costumes and arms if they really want to make the most of the experience.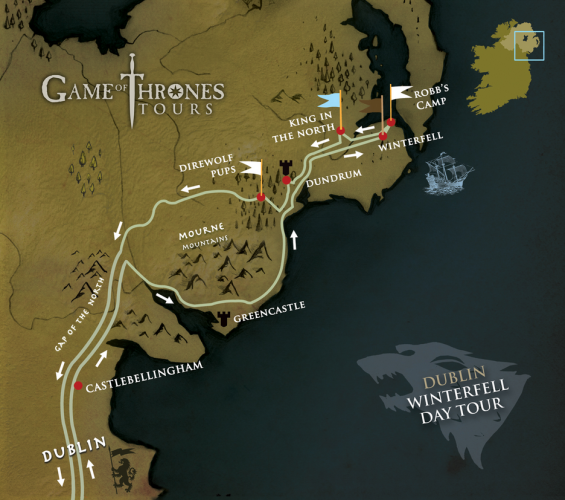 Game of Thrones Tours Game of Thrones Tours
It'll be just like the show, without the constant death and all the hanky panky. Obviously.
If it sounds like the ideal way to spend your Bank Holiday Monday then you can check out all the information on the official Game of Thrones Tours website.
And don't worry, they'll have you home in plenty of time to catch that all important episode three.
(H/T thelepo via Reddit Ireland)