YOU THOUGHT ONE Direction fans queueing overnight were serious about getting close to Harry, Niall, Zayn et al?
Try these Garth Brooks fans, who are already camping outside their local Ticketmaster outlets, two days before the tickets go on sale.
So if you want to go to the Garth Brooks concert, you're going to have to work for it.
There's a makeshift camp set up in Newcastle, Co Down: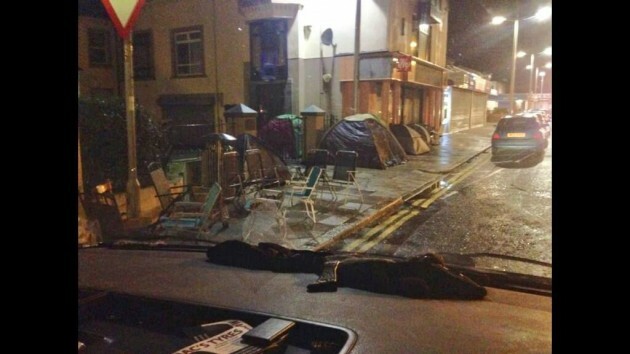 Stephen Graham Stephen Graham
Some avid fans are waiting in the rain in Dundalk – bet they wish they were Standing INside the Fire, hmm?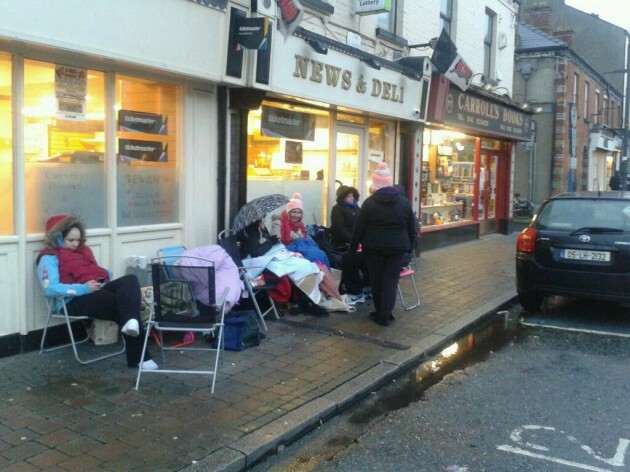 Pat O'Shaughnessy Pat O'Shaughnessy
BBC Northern Ireland has been chatting to fans in Dungannon, Co Tyrone, some of whom have been queuing from Saturday night. There've been reports of camps springing up right across the country, from Lurgan to Longford and Limerick: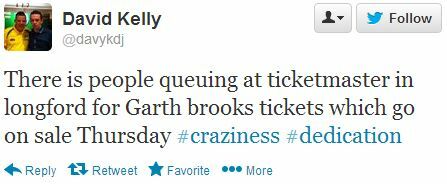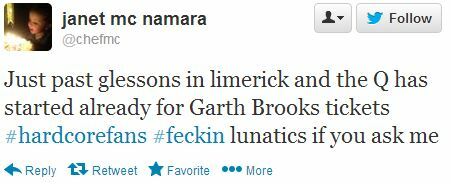 This last tweet refers to a dedicated band of Brooks fans in Waterford:

What is going to happen? Will there be enough tickets to meet demand? If tomorrow never comes, will she know how much I loved her? We must have answers.