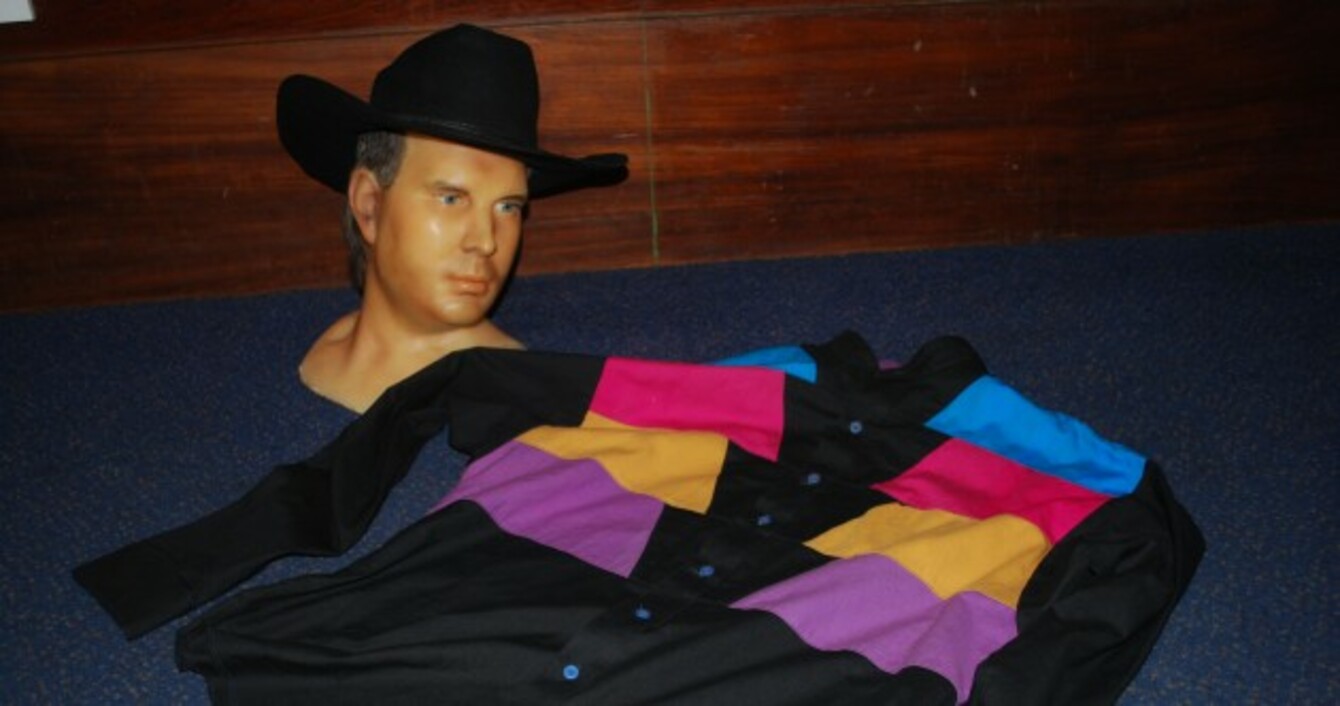 Image: National Wax Museum
Image: National Wax Museum
LAST WEEK THE Irish National Wax Museum in Dublin issued an appeal for the safe return of some missing treasure.
Staff at the museum had realised that the body of one of their most popular nineties attractions – Garth Brooks – was missing.
Brooks' head had been found safe and sound in storage, but the torso and legs were nowhere to be seen.
Now, another piece of the puzzle has turned up… his shirt.
A museum spokesperson told DailyEdge.ie:
We are a few steps closer to finding more of Garth. We are sure the body will turn up but we're concerned about its condition. We're not sure if it will have all its digits.
Here's Garth wearing the shirt at the height of his wax museum fame: