THE NATIONAL WAX Museum in Dublin is eager to reinstate its Garth Brooks display in the wake of his five sell-out shows at Croke Park, but there's one problem….
They can't find his body.
Brooks was a popular attraction at the museum at the height of his fame in the nineties, but his wax figure has been in storage for many years.
The time has come to dig him out and return him to his former glory, but all that's left of him is his wax head.
A spokesperson for the museum told DailyEdge.ie that Brooks' head was found in a box in storage about six months ago, but that he was left in his dusty resting place.
Now a more thorough search has revealed that his body, complete with check shirt and jeans, is missing.
The museum is willing to offer a reward for the return of the piece, with the spokesperson confirming:
That's definitely something we can talk about.
There are a couple of theories about what happened to Garth's body. He may have been misplaced during the museum's move from Granby Row to it current location at Foster Place in the city centre.
The museum also suffered a break in at a storage warehouse which may have led to the theft or destruction of the piece in question.
The heads are stored separately to the torsos and tend to be handled with greater care. The museum has said that it would be possible to build a new body for Garth, but that this would take up valuable time and resources.
It's hoped that the original torso can be located in advance of Brooksmania in Dublin this summer.
Here's how Garth looked in all his glory back in the nineties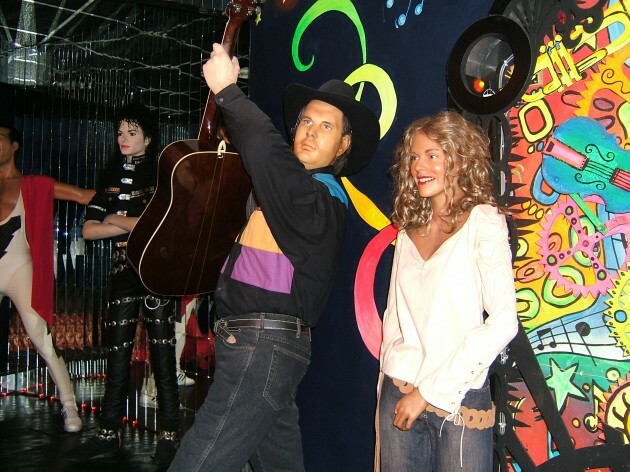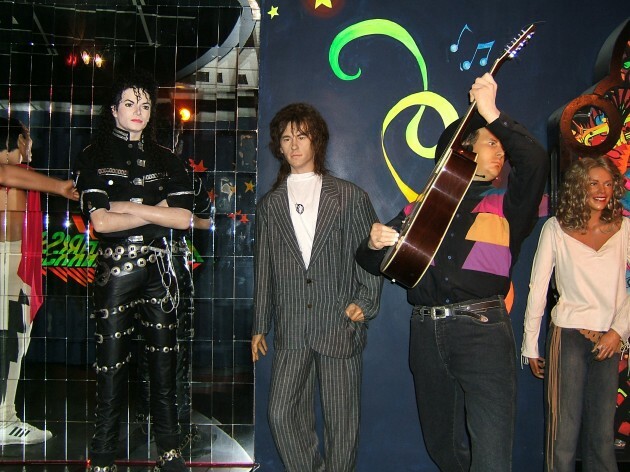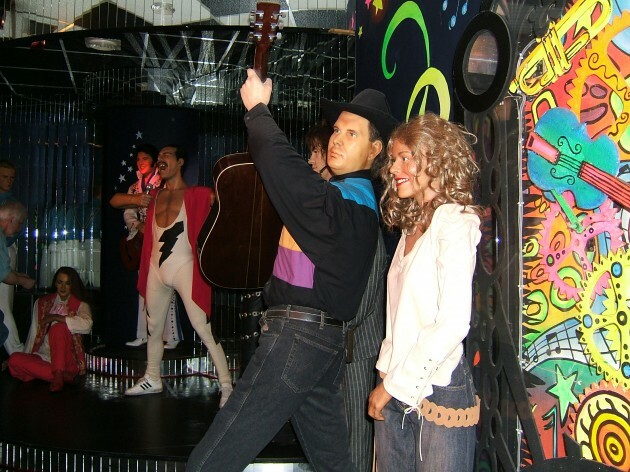 We've identified the lad on the left as Bob Geldof, but who is the lady on the right? LeAnn Rimes? Kylie? Sheryl Crow?
Answers on a postcard (well, in the comments section) please…
HT Ken Sweeney/The Irish Sun