EVERY WEEKDAY MORNING, the Daily Edge rounds up the best of the day's celebrity dirt – from the top to the very bottom.
#COULD IT BE MAGIC: Gary Barlow basically sorted out a couple's wedding, right there on stage.
Obviously he's an old, old wooden ship at this stage and has earned 'ancient wise man' status within the pop world. Which we're imagining is why this happy young fella chose to sort out his life plans under Gazza's watchful eye.
Anyone got a fist of pure emotion?

YouTube/Zefiro0
#RIRI GO AGAIN: Rihanna has somehow managed to stir up yet more coverage of the on-again off-again, why-are-we-still-paying-attention relationship between herself and one Chris Brown. (Even he thinks he's a dope.)
Her new single cover, which she lobbed on Instagram among all the shots of herself in the nip, features her nuzzling a neck covered in gammy tattoos. Just like Chris Brown's stupid neck: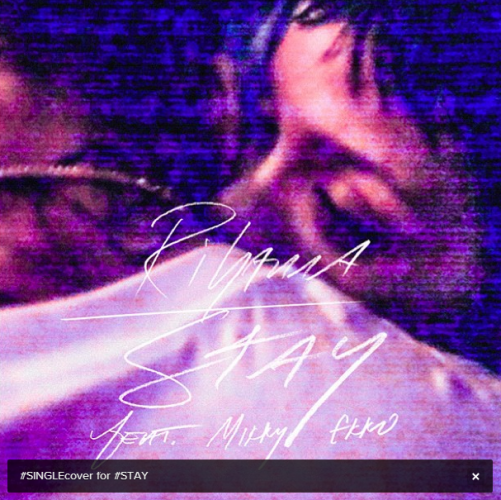 #KATIE PRICE: You may be wondering why Katie Price chose to wed her third husband, "hunky plasterer" Kieran Hayler, after only a few dates and weeks after splitting from her last fella.
Well, she's explained:
A medium said the man I'd marry was called Kevin. Kieran's name is close to Kevin and it all became clear.
So now. (The Sun)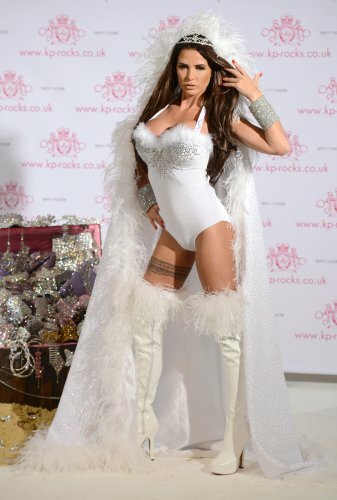 Sensible, level-headed Katie Price (Doug Peters/EMPICS Entertainment)
#THE BIEBZ: On these pages, we may sometimes have mocked Justin Bieber for wearing ridiculous saggy-crotched trousers. See below.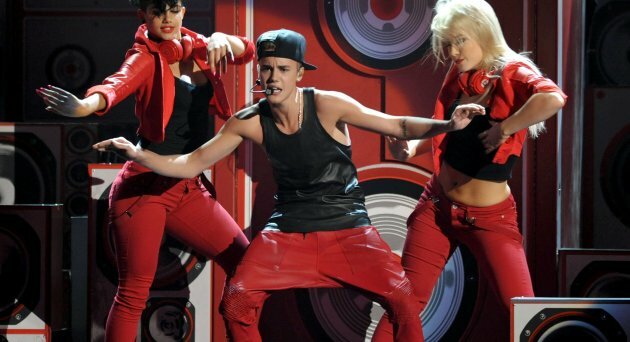 Justin Bieber in the trousers that will henceforth be acceptable to us (John Shearer/AP/Press Association Images)
We would like to retract all that mockery, and hereby affirm J-Biebz' right to wear trousers as saggy as he wants. (Yes, even if they look like a handbag with legs.)
Why? Because this is what he looks like in skinny jeans: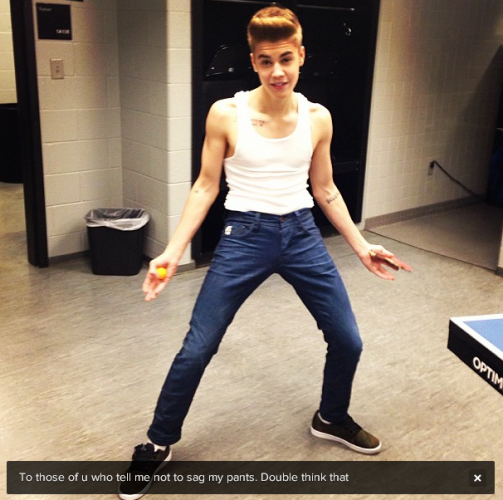 And the rest of the day's dirt…