REMEMBER LAST WEEK we told you about Simon Cowell's latest mission to make mere mortals into stars? The man in the high-waisted trousers has set his sights on YouTube, holding global auditions via user-uploaded videos – and this week, he's looking for the next biggest girl band.
Ireland has a reputation as a breeding ground for incredible pop talent, but we thought we'd give you some pointers just in case. Rally your gal pals together, we're taking you right to the top.
1. At least one of you must be fierce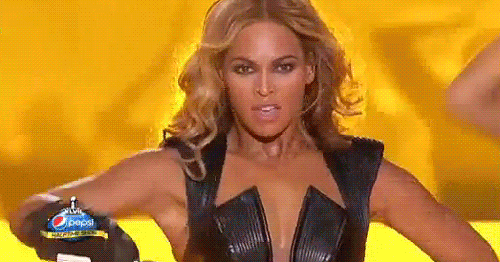 Fierceness in motion.
Pic:  chillthoughts via Tumblr
This may seem like stating the obvious, but just take one good look at Atomic Kitten. In order to achieve top girl pop success, there has to be at least one pair of fierce pipes in the mix. Beyoncé is the magic that bound Destiny's Child together. It simply wouldn't have worked if there were three dull Michelles in the group, now, would it?
2. Not everyone gets to shine like a star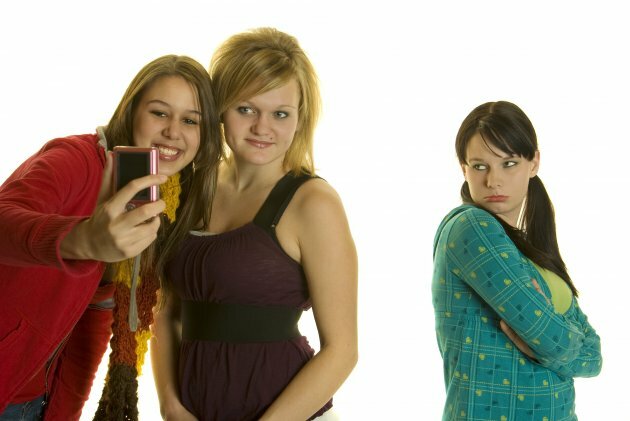 Pic: feeling left out via Shutterstock
This might seem to go against our first piece of advice, but bear with us. Destiny's Child wouldn't have worked with three Michelles – but it wouldn't have worked with three Beyoncés either. The Supremes worked because Diana Ross was a weapon who whipped the background noise into shape. Know your place in the pecking order, ladies. Pride has no place in coattails-based success.
3. Lacking credibility? Borrow it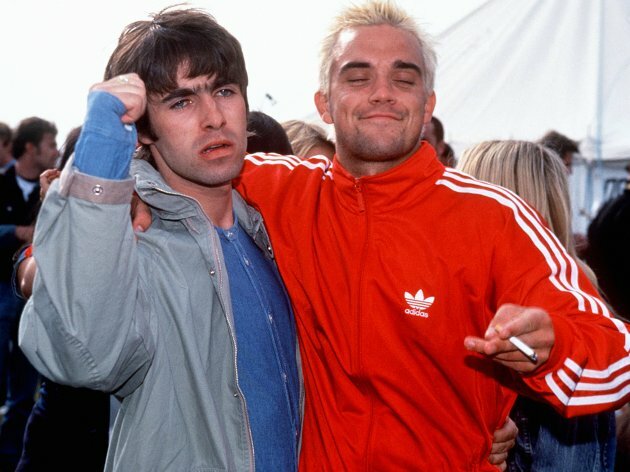 Robbie Williams unsuccessfully attempting to steal Liam Gallagher's credibility by osmosis in 1995.
Pic: EMPICS Entertainment/ Press Association Images
Two simple words: guest vocalist. Missy Elliott's recent return to form was on a track with You Generation mentors Little Mix. This is a win-win situation for all involved. Missy Elliott got to do something different and still get airplay, while Little Mix took a lend of her impressive musical credentials. Yoink.
via littlemixVEVO/Youtube
4. Take no prisoners
via Youtube/ NikeAngelo
Allowing Jim to hang around was a rookie error for the Corrs. They're called "girl" bands for a reason, Andrea! Your brother doesn't get to be in the band! Blood may be thicker than water, but you've got to be willing to kick even your own guitar-wielding brother to the curb in today's cut-throat world of pop superstardom.
5. Rap
Comin' atcha.
Pic: Michael Crabtree/PA Archive/Press Association Images
The best girl groups rap. Look at Salt N Pepa, TLC, Mis-Teeq… Even Madonna has had a rap moment. And remember Cleopatra? Comin' atcha!
6. Line-up changes cure what ails ya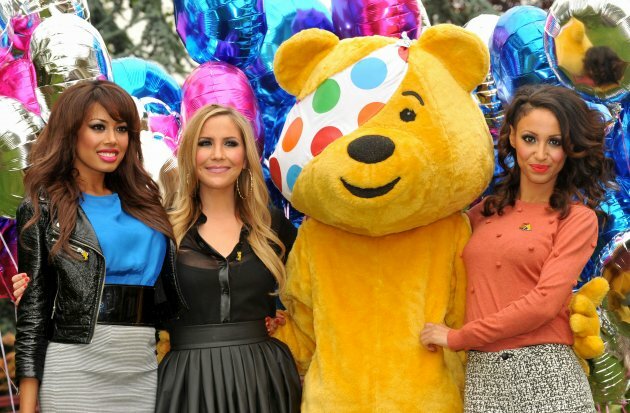 Sugababes with their newest fourth member.
Pic: Ian Nicholson/PA Archive/Press Association Images

Things not working out? Don't sweat it. Take a note from Premier League footballers and Government ministers – do the re-shuffle. Destiny's Child had to lose two dead weight members before they hit the magic formula. Sugababes has been though more incarnations than we can even count. The Spice Girls did just fine without that traitor Geri. If someone isn't pulling their weight, show that sister the door.
7. Please don't dress the same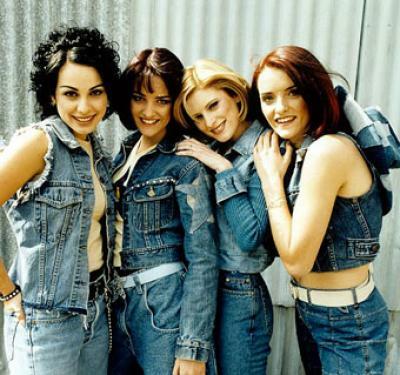 Pic: Gay Star News
B*Witched, our case in point. An absolute denim nightmare. What are ya like?
8. Don't worry if you don't win the talent show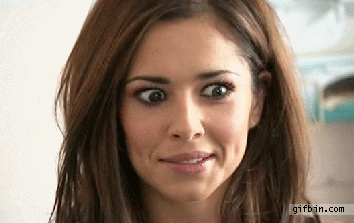 Cheryl is still scarlet for B*Witched.
Pic: gifbin.com
This might be the most relevant tip of all for You Generation fame-chasers. If at first you don't succeed, don't give up the good fight. Nadine Coyle might have been unceremoniously booted out from the Irish version of Popstars, but she came good in the UK version. And who can deny she was better off in the girl band Girls Aloud than the mixed gender monstrosity Six?
So there you have it! If you want to become a true diva queen, follow these tips for success and upload your own video to The You Generation competition on YouTube. Do us proud.