OH, SWEET JUSTICE. Ever see a guard doing something against the rules? 14-year-old Annie James did, and she decided to do something about it.
Officer Tommy King of Baytown, Texas parked in a fire lane and no-parking zone around her housing complex. King regularly patrols the area and was suprised to arrive back to find the handwritten ticket on his car, calling him out for parking in a fire lane, on a curb, and reversing into the spot. A hat-trick of offences, for shame.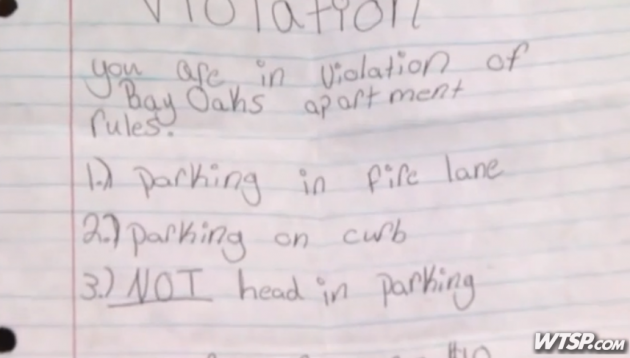 King told Click2Houston that he was amused by the discovery.
I took it off, read it and started laughing. I came to get my car and I saw a piece of paper on my windshield.
When we laugh at our parking tickets, they get bigger.
The bounty was just over seven euro to the building manager but King went one further, throwing in a €14.50 Toys R Us gift card. The store matched it so now she has €29 to go mad with, and probably a new career path.