FANCY A BIT of Gnéas? Oh, not THAT sort of gnéas, ye dirty divils.
Seán Mac an tSíthigh spotted this sign hanging in Tigh Uí Chatháin, a pub in Ballyferriter, Co Kerry.
Gaeilgeoirs will recognise the name as 'gnéas', or 'sex' in Irish. A heady claim, no?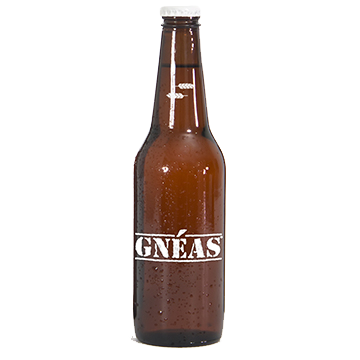 Vanguardbeer Vanguardbeer
Gnéas is a pale ale made by Kerry Brewing – unfortunately, they say drinking it won't make you any sexier:
Gnéas, while invigorating and refreshing, is merely an alcoholic beverage and not an aphrodisiac. A plurality of glasses is unlikely to improve your appearance or performance. That said, Gnéas once or twice a night is acceptable by most people's standards.
We'd say it is. Wahey!