Update: The stars of the video got in touch with more info! See below.
Caroline H
WELL, WHAT would YOU do if you found a talking cat in your kitchen?
Just saying, but "He'll jump on you Caroline" is the new "Careful now."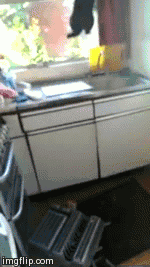 via Reddit
Update: We may have found the talking cat! Emily Coffey, living in Fairview, Dublin got in touch to say this: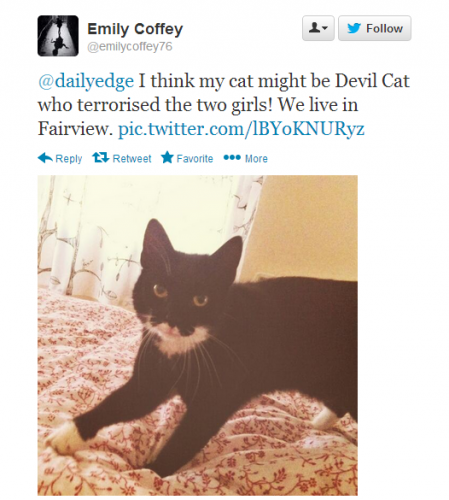 Asked whether the feline in question was much of a jumper, Emily stated: "Olympic standard." It must be him.
Following this, the eponymous Caroline also emailed us. She writes of the cat: "I haven't seen him since but I do live near Fairview." Could we have a reunion on our hands?
Also, here's a bit of context:
I finally got him out the door after I took the video. Sitting in eating dinner watching the GAA final and in strolls a talking cat. It was too good not to video.
Could not agree more.