HAPPY GOOD FRIDAY! Or should we say happy Confused Tourists, Stags and Hen Parties Day?
As the people of Ireland know all too well, the pubs and off-licenses of Ireland are completely shut for all of Good Friday. But the poor tourists don't know that.
We kept an eye on them with the Temple Bar Earth Cam, and this is what we saw – the full spectrum of human emotion, from hope and delight to sadness and despair.
The guy with the massive backpack who looked utterly dejected
The tour group who were reduced to reading the plaques on the wall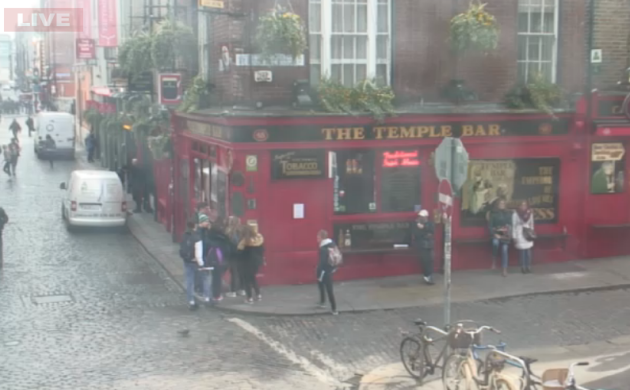 The woman who stared at the 'closed' sign for at least two minutes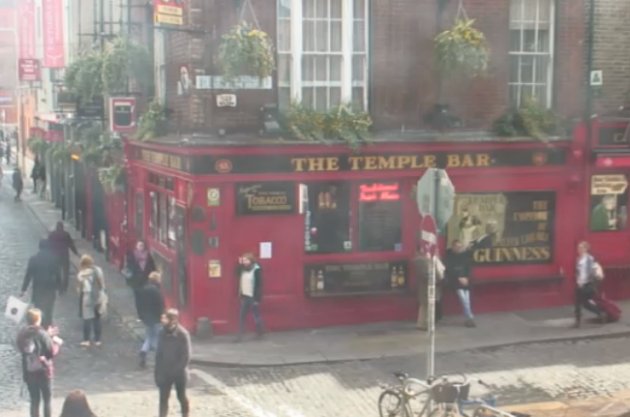 The man who took a pic of it
The clatter of tourists and their guide who moved on after about 10 seconds
And this one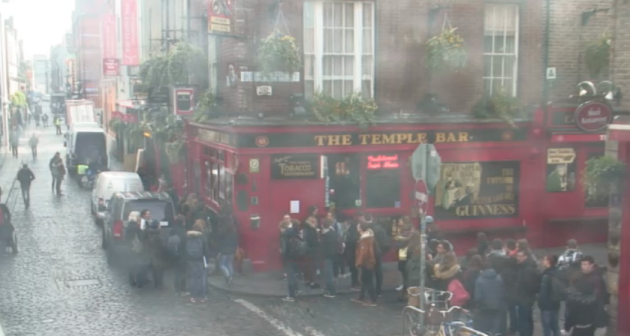 The man to the bottom left here, who got a picture of himself shrugging in front of the closed pub
Sorry guys. Hope you can come back tomorrow?
DailyEdge is on Snapchat! Tap the button below to add!