YESTERDAY, SHERLOCK actor Benedict Cumberbatch announced his engagement in the classifieds section of The Times.
US show Good Morning America reported on the story, but clearly didn't grasp the The Times' stature as one of Britain's biggest daily national newspapers.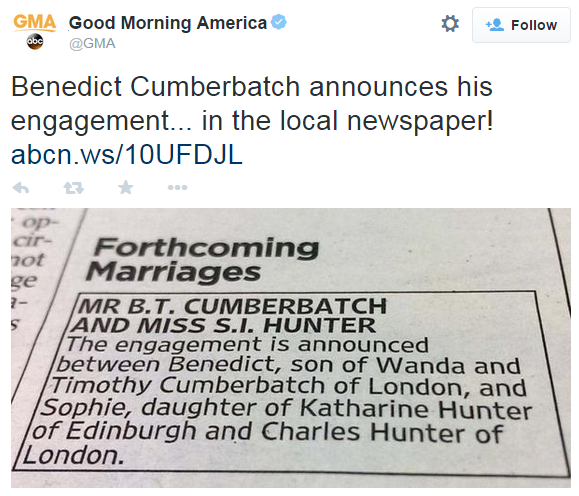 OOOOH. BURRRN.
The Times decided to get a little sassy:

And Good Morning America was forced to eat humble pie. Eat the humble pie, GMA. EAT IT.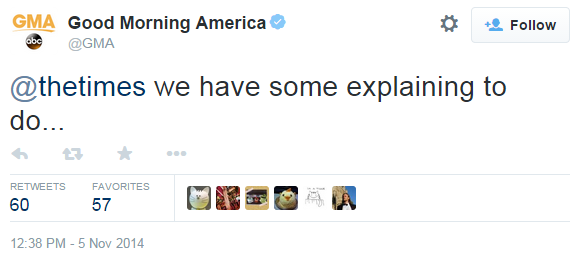 Better luck next time, GMA.