CAN YOU RELATE to this?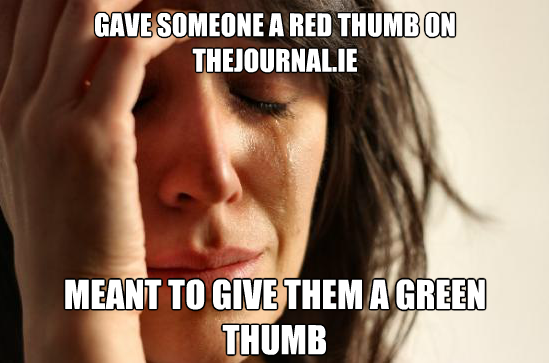 Or have you ever accidentally 'thumbed' a comment on TheJournal.ie, DailyEdge.ie or TheScore.ie while scrolling through? Do you wish you could take it back, or change your mind?
Well fret no more!
If you've downloaded the latest update for your TheJournal.ie iPhone or iPad app* (and if you haven't, get a move on or we'll get the wooden spoon) you can now change your thumb choice from green to red or red to green, or you can undo your thumb completely.
*Android users can quite rightly point out that this has been in place on the Android app for some time now. Android – 1 iOS – 0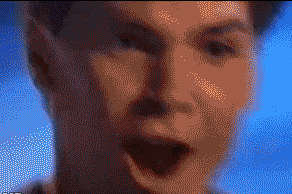 To make the change from red to green or green to red you simply click on the alternative thumb.
To undo your choice completely you just "unclick" it.
Here are a couple of reasons why you might have made a 'thumbing' mistake. Don't worry, you're not alone…
You were wearing your mittens…
… thus making you hamfisted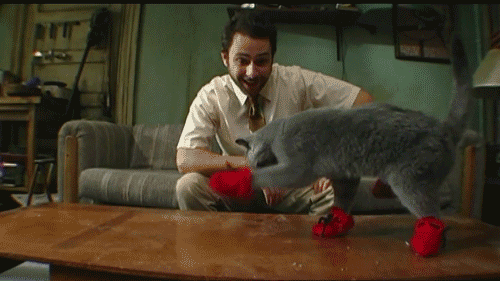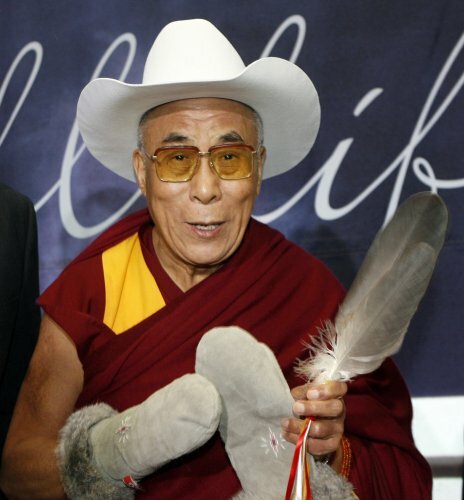 AP Photo/Jeff McIntosh, The Canadian Press
You frog got his hands (er paws?.. feet?.. flippers?) on your phone
Video: YouTube/CodByNight
Your fingers are too fat
Video: YouTube/MachoBadger
You were carrying a watermelon
The ultimate in mortification and thumb clumsiness…
Video: YouTube/Carol Goss
You're just that indecisive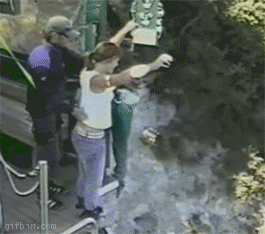 You were having a bad day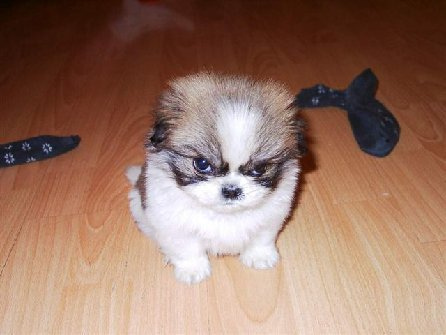 via Imgur
So how's that for some good news of a Thursday? If you haven't updated your app, get to it, and let there never ever be another thumbing mistake travesty.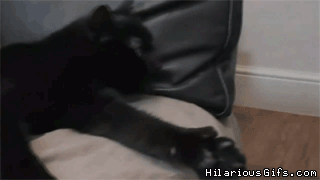 Don't have the app yet, you pup? Here's the iOS app and here's the Android one