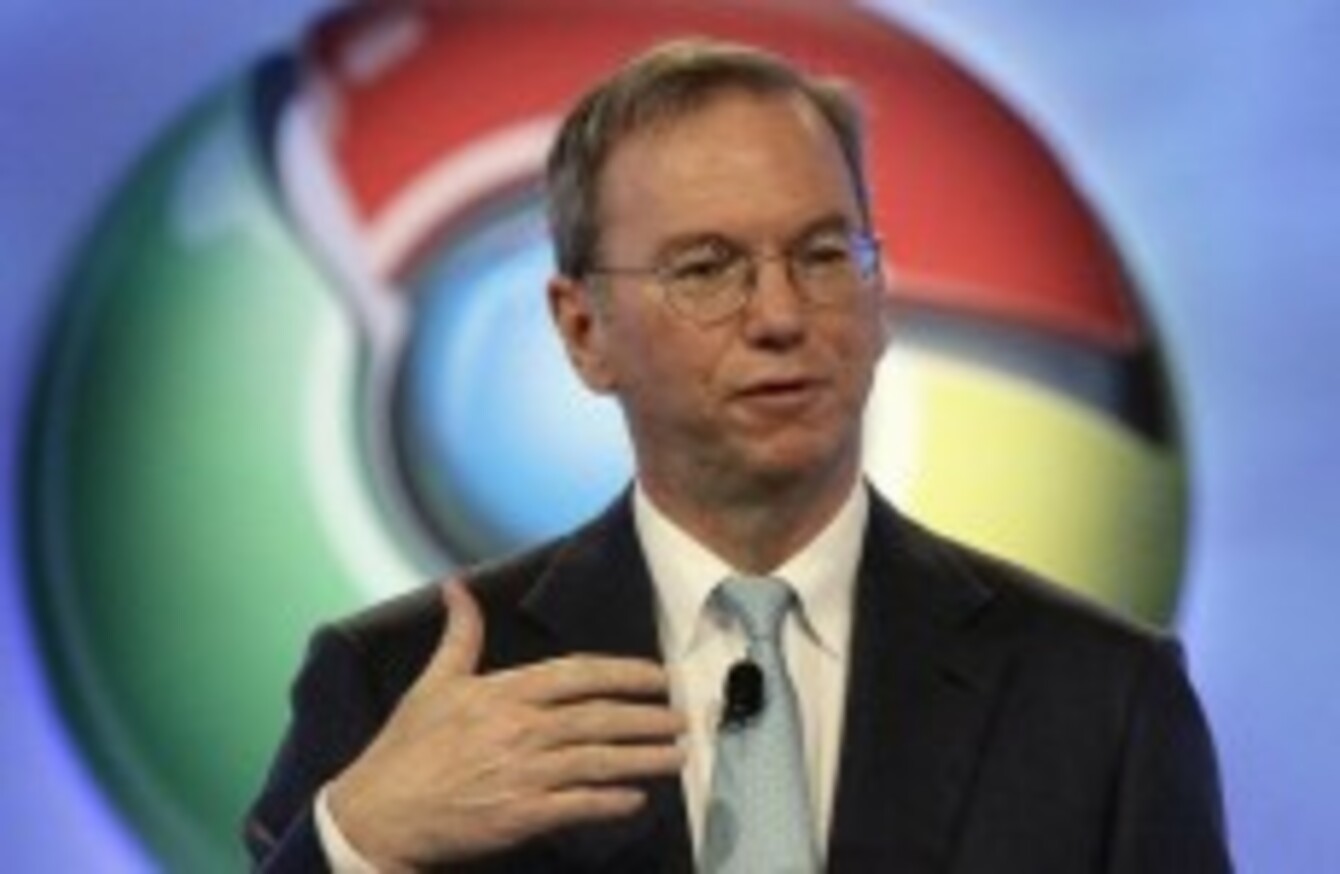 Image: Marcio Jose Sanchez/AP
Image: Marcio Jose Sanchez/AP
THE MAN who stepped down as Google's chief executive officer just five days ago is considering a career shift to television, according to reports today.
The New York Post's society section, Page Six, reports that Eric Schmidt has been in touch with producers at CNN with a view to hosting a new programme on the news network.
The Post claims that Schmidt has been in contact with Liza McGuirk, the executive producer on the 'Fareed Zakaria GPS' show – on which Schmidt is a regular guest – as well as the more high-profile 'Parker Spitzer'.
So regularly was Schmidt's face seen on the former programme that he even filmed a pilot for CNN last August – the production of which was overseen by McGuirk.
"Eric wants to be a talk-show host. He's been working with Liza to develop a new show, but he has not yet been picked up by any network," a source told the paper.
The same publication reported yesterday that Schmidt was being rewarded with a $100m (€73.6m) payoff in recognition for his ten-year stint at the helm of Google, which ended last Thursday.
His golden handshake would include share options and would be paid out over the next four years. Before he stepped down, the company had announced Schmidt's intention to sell off 500,000 of his 9.2 million shares in the company – which would have netted him $305m at the company's share price today. Schmidt's total stake in the company is worth $5.62bn.
Schmidt, 55, announced his departure from the helm of the search giant last week with a playful tweet, announcing that his period of "adult supervision" over the company's young co-founders Larry Page and Sergey Brin had come to an end.
Schmidt remains CEO of the company until April, however, when 37-year-old Page will replace him. Schmidt will then become the executive chairman of Google's board of directors.