CELEBRITY CHEF AND professional swearer Gordon Ramsay has a lot of opinions on food, obviously.
And perhaps his most famous one is his utter, utter disdain for the concept of pineapple on pizza.
He talks about it a lot
Given his famous hatred of this sweet topping, he vowed to "eat the monstrosity" if fans donated enough money to the Great Ormond Street Hospital charity.
Last week he announced that if there was 500 donations in 48 hours he would eat pineapple pizza live on Facebook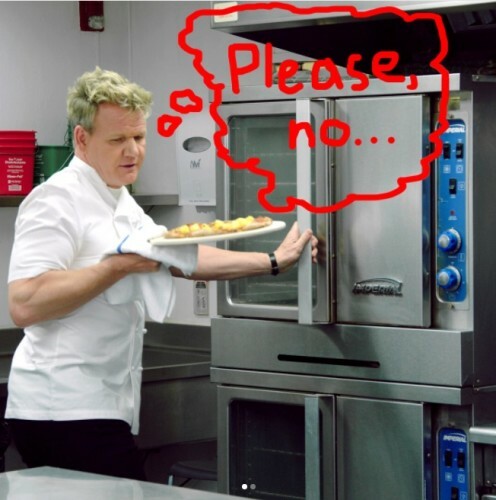 Instagram Instagram
Of course, the donations came.
So this week the tasting happened
Gordon Ramsey vs his nemesis.
His initial reaction when the box was opened:
"Seriously?"
Gordon Ramsey Gordon Ramsey
"The only thing Hawaiian on this board, is that I'd love to drop it in the ocean"
His face told the story as he reluctantly shovelled it into his mouth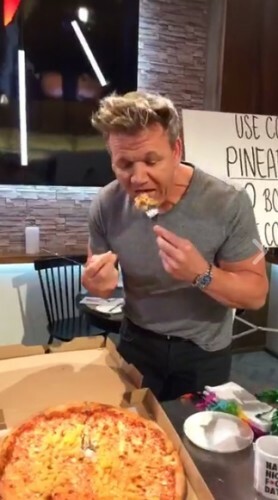 "Imagine salty, sweet cardboard… because that's exactly what's gone in my mouth right now. Not good."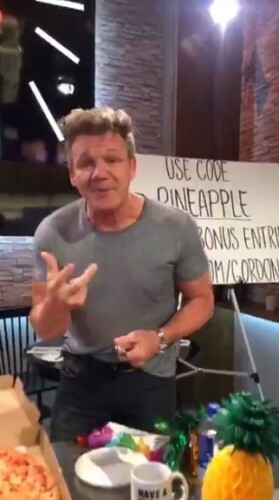 "This isn't a pizza… it's a mistake"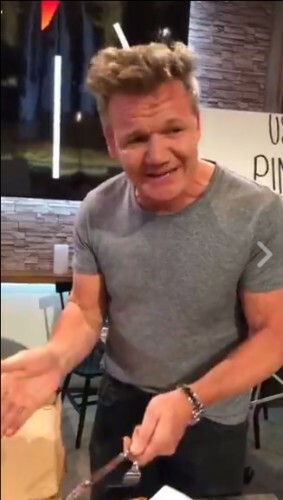 The ranting continued for a few minutes, and he even brought some mouthwash along with him to get rid of the taste immediately.
Facing his fears, one pineapple at a time.
DailyEdge is on Snapchat! Tap the button below to add!