GRAHAM NORTON HAS tweeted his support for drag performer Panti Bliss, AKA Rory O'Neill, who is at the centre of a controversy on the treatment of debate around homophobia on RTÉ.
The controversy was sparked after RTÉ removed part of the Saturday Night Show from the RTÉ Player when faced with legal concerns regarding an interview with O'Neill.
The State broadcaster later apologised for the comments and paid out €80,000 to members of the Iona Institute, a Catholic group.
Graham Norton shared Panti's powerful speech about the oppression of gay people in Ireland with his 650,000 Twitter followers, saying "everyone should watch this".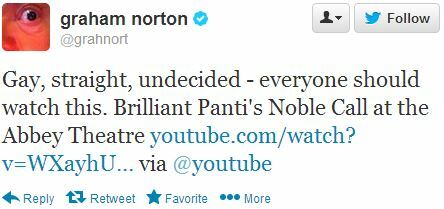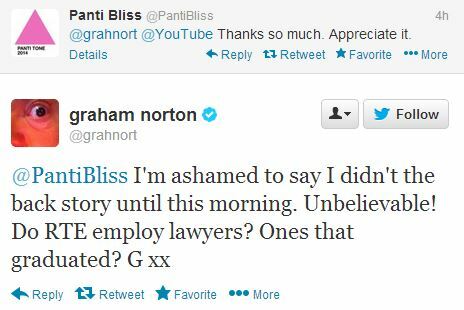 In case you missed it, watch Panti's speech here:
rory oneill