YOU'RE NEVER TOO old for a bit of fun and Ria Van de Bran can vouch for that.
The 78-year-old grandmother from the Netherlands went on a roller coaster for the first time and the magical ride was captured on camera.
Would you just LOOK at how happy she is?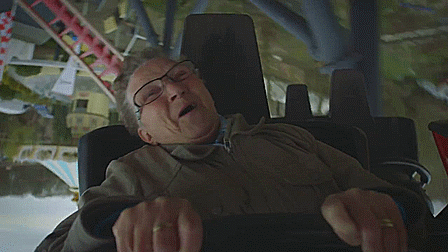 YouTube YouTube
That kind of joy is mildly infectious.
Vodafone Firsts / YouTube
Ria and another woman, 71-year-old An Bernaards, are taking on a whole host of new challenges as part of a Vodafone marketing campaign.
The 'Firsts' project sent the pair on their very first aeroplane journey too, and the roller coaster ride was considered one of the best ways to prepare Ria for what lay ahead.
You can find out more about the wonderful women on YouTube.