GOT €18,500 TO spare? Use it to meet Brad Pitt.
Groupon Ireland is currently offering a three-night trip to New Orleans all in aid of Pitt's charity Make It Right, which supports victims of Hurricane Katrina in New Orleans.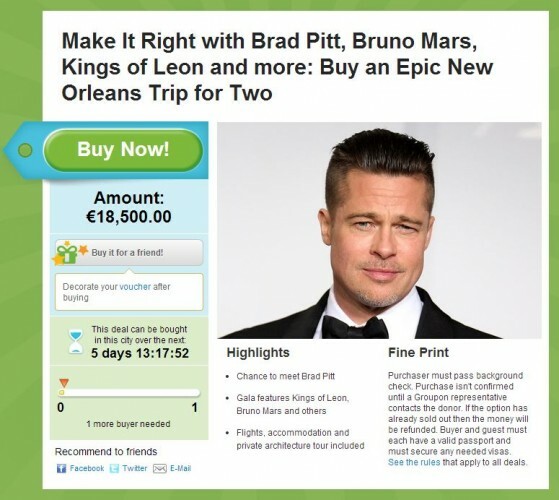 (We love the particularly hopeful "Buy it for a friend!" button.)
One lucky user will buy the chance to meet the actor and attend the prestigious Make It Right Gala, featuring performances from Bruno Mars and Kings of Leon.
The deal includes airfare for travel to New Orleans, three nights stay at a swish hotel, VIP tickets to the gala, and a group meet-and-greet with Brad Pitt.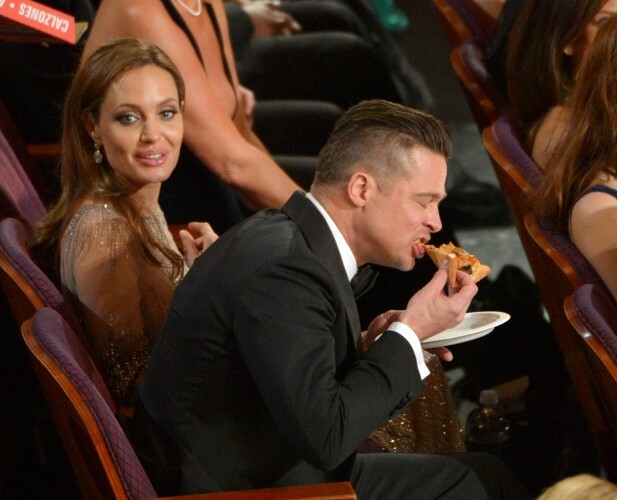 AP / Press Association Images Could YOU be tucking into pizza with Brad? AP / Press Association Images / Press Association Images
Every bit of your €18k will go to Make It Right,and Groupon will even throw in an extra $100,000 donation out of their own pocket. It's the ultimate feel-good gift for that special someone in your life.
Just one thing though:
*Meet-and-greet is likely but dependent on the availability of Brad Pitt.
So €18,000 for a three-night stay and only a slight chance of meeting Brad Pitt? Ah Groupon. We're with you, but we need GUARANTEES.