MOVE OVER KIM and Kanye: There's a new internet icon taking over Vogue magazine.
Or at least she did for a day this week to celebrate her second birthday anyway.
The internet's most famous feline – real name Tardar Sauce – turned two yesterday and everybody wanted a piece of the birthday action.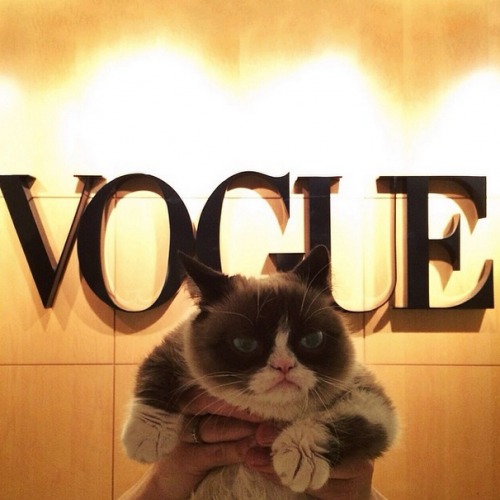 Instagram Instagram
Her first port of call was Vogue HQ in New York, where she was given quite the tour of the famous publishing house.
The ever curious cat had a quick glance through some of their latest photos.
Instagram Instagram
And even found time to purr-use the archives.
Instagram Instagram
Tardar Sauce then headed off to the Wall Street Journal to do a bit of promotional work for Friskies Cat Food: She's the official face of the brand, who certainly pulled out all the stops to celebrate her big day.
Purina Friskies / YouTube
The fierce feline proved she's still got what it takes to put everyone in their place.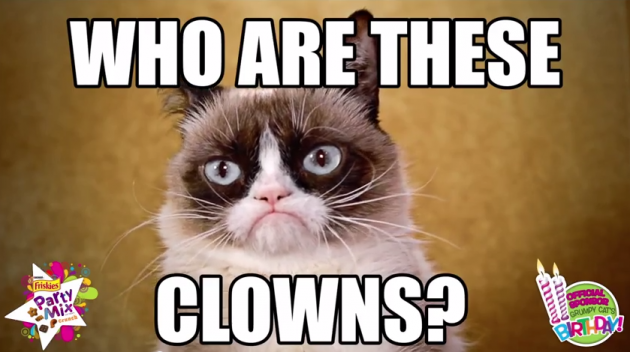 YouTube YouTube
Next stop on the birthday publicity train was The New York Times, where Tardar Sauce continued her reign of terror.
After a brief break she was back on the road, visiting a series of high profile magazines, TV stations and websites.
The price of internet fame, eh?
The online community flocked to Twitter to wish her a happy birthday too, but we're sure she was suitably unimpressed with all the fuss.