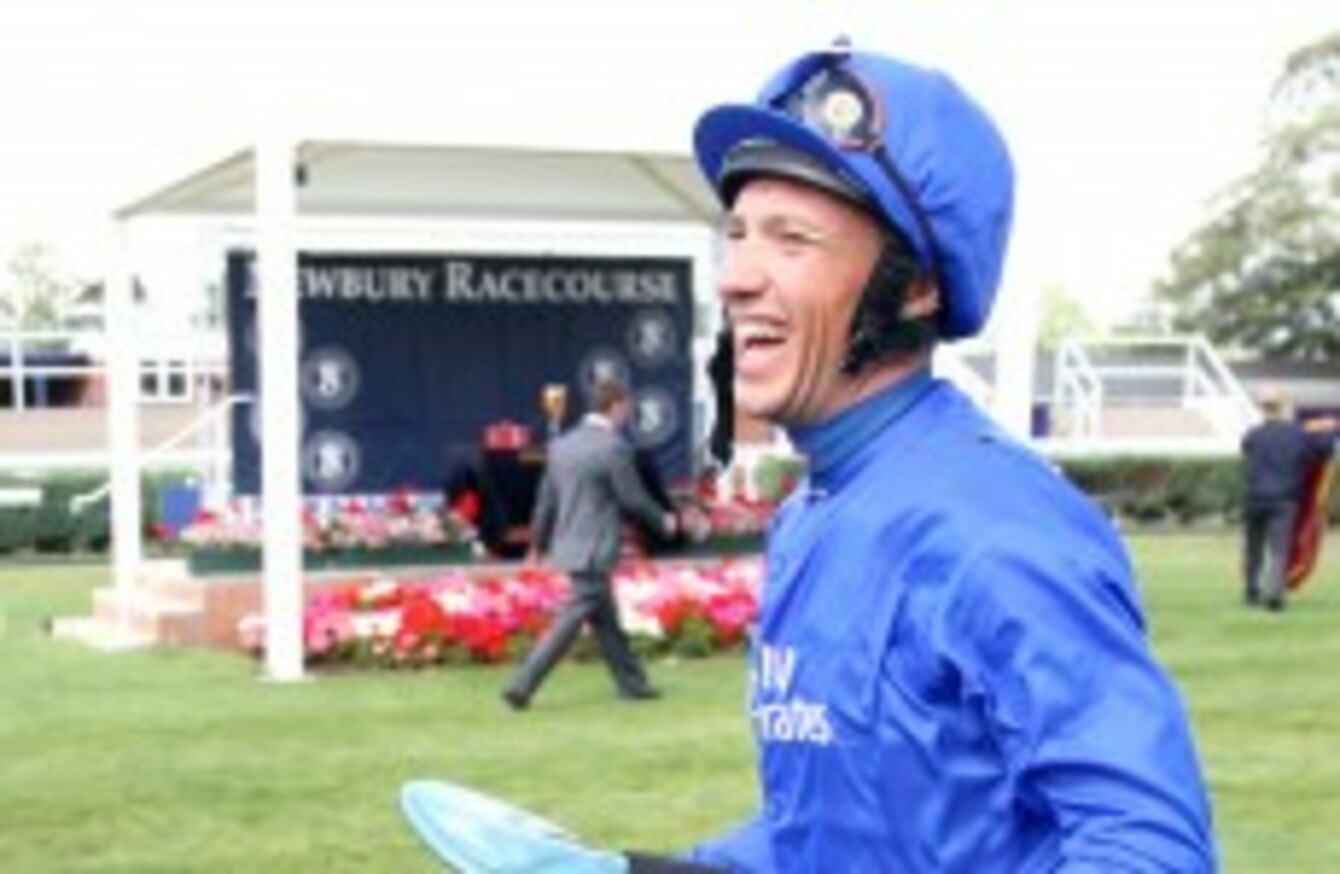 Image: PA Archive/Press Association Images
Image: PA Archive/Press Association Images
STATURE ASIDE, DO you know what it takes to become a prize-winning, race-dominating professional jockey?
There's a lot that goes on behind the scenes – and it doesn't just stop at the yard. Horses are kept in fighting fit condition for their big days, but what about the guys on their backs?
Here's a typical day in the life of a professional Irish jockey. And now we ask: Do you think you could do it?
Rise and shine – the early starts
You can expect the alarm to go off around 5.30/6am. A lot of jockeys will go to ride out horses (the horse's daily training) at their yard early in the morning. Not to mention that for a lot of Irish jockeys, there's an early morning flight for a day's racing in England.
The most important meal of the day: breakfast
Of course, jockeys have to keep a sharp eye on their racing weight. Tony McCoy has said before that he has sugary tea and a couple of jelly babies for breakfast; others will just have a cup of coffee.
The beaten track
Meanwhile, down at the track… Jockeys spend a bit of time in the sauna to keep their weight as low as possible. McCoy has said before that he stays two stone underweight – and he can lose 10lbs in a single day if he really has to.
If you're like Davy Russell, you might even do a few interviews while you're at it:
Source: TG4/YouTube
If they really need to get weight down, jockeys might even put on a weight jacket and go for a jog to sweat a few extra pounds off before a race. Hot day be damned.
The main event – the racing
Top jockeys are paid a retainer to ride for certain stables – and they nearly always get the best horses. Others might have to wait around for spare rides – they rely on freelance fees (around €145-€170 per race), topped up by their cut of the prize money (around 8%).
If you're lucky, though, you will have four or five rides booked, maybe even at two different courses. It's not unusual for jockeys to be helicoptered from course to course for big races. The glamour…
And how many injuries can a jockey expect?
The short answer? A lot!
Ruby Walsh's list, for example – many broken legs, ankles, wrists, hips, ribs, humerus, collarbone, fractured vertebrae, lots of concussions, ruptured spleen (which he needed surgery to remove). Some of those injuries include double breaks. Ouch doesn't cover it. A real-life man of steel, eh?
What's on the menu
Jockeys are stricter dieters than any Weight Watchers member. They aim for around 1000 calories per day – less than half of what is recommended for adult men. Some even skip dinner on alternate evenings.
Stephen's Day is one of the biggest days of racing in the UK & Ireland every year, so Christmas dinner is usually a slice or two of turkey and a potato or two!  Frankie Dettori used to get through some days on half a Mars bar, a chicken leg and some lemon tea.
Could you manage it? 
Fancy doing something different this weekend? Well, you're in luck. Look no further than The Curragh Racecourse – this Saturday 19th and Sunday 20th of July is Oaks Weekend. You can see Europe's top fillies compete in the hotly contested Darley Irish Oaks from just €10 admission, and hospitality packages from only €50. Find out more here.