YOUR MAM HAS a hard enough time using her phone WITHOUT you messing around with her autocorrect.
This literary-minded son decided to alter his mam's text shortcuts to include a passage from James Joyce's Ulysses whenever she said 'dirty laundry'.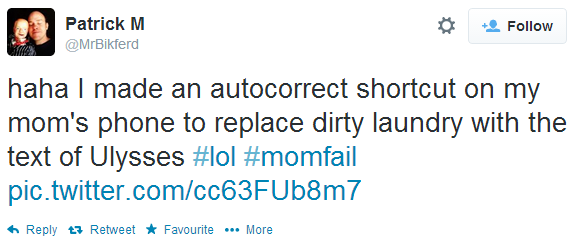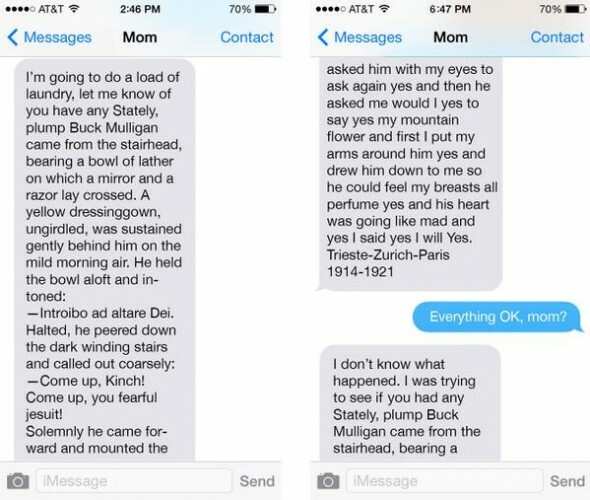 MrBikferd MrBikferd
Raw cruelty.
All she wanted to do was a big wash while there's good drying out.