WHAT'S THE WORST thing that could happen while proposing to someone?
They say no? Your knee gets sore?
Try dropping the ring into the ocean.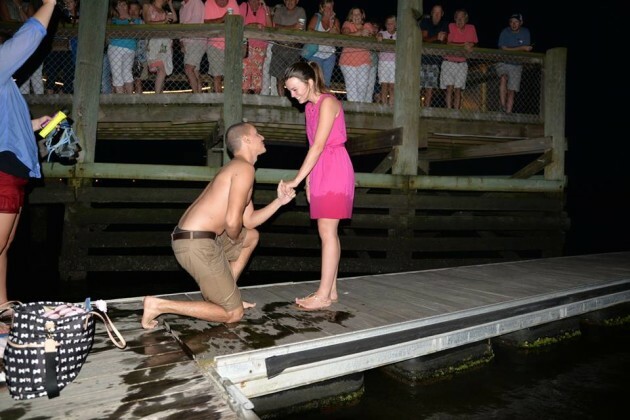 Kayla Harrity / Facebook Kayla Harrity / Facebook / Facebook
Matthew Picca was proposing to his girlfriend, Kayla Harrity, at their favourite restaurant when he accidentally dropped the ring into the ocean.
As Harrity wrote on Facebook:
Just as he opened the ring box, the ring fell out of the box and thru the crack on the deck.
Picca was understandably distraught and told Stateport Pilot that he was "freaking out" but also playing it cool.
I was devastated. It wasn't insured yet—I had just gotten it this week. I was freaking out, but I didn't want to show her that I was freaking out.
Gah, the stress.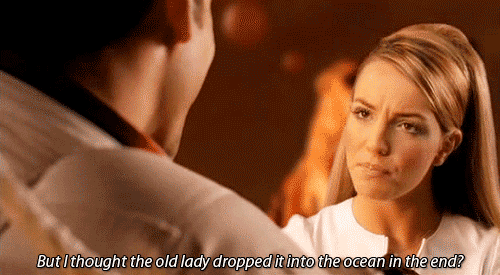 Harrity's father was present at the proposal and urged Picca to continue on even if he didn't have the ring. Soon, some strangers at the restaurant informed the family that the water was relatively shallow and that all might not be lost.
And so they set about looking for the ring.
After two hours, it didn't look good.
It was so shelly, you could not determine a shell from a ring.
Until a local woman arrived on the scene with goggles. Shortly thereafter, a stranger named Kyle Blusher found the ring.
The guys cheered, 'We found it!' so everybody ran over. There were just people upon people.
And so Picca got to propose again. Properly.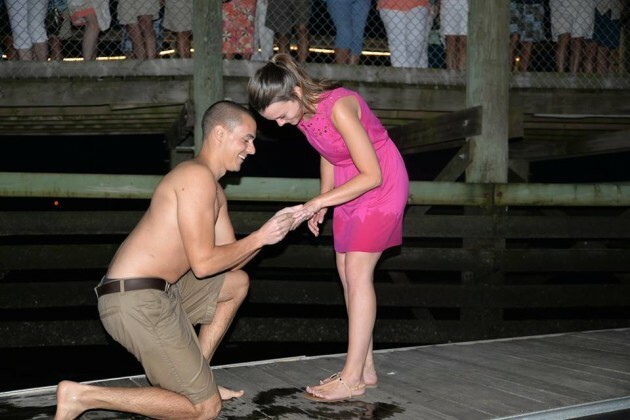 Kayla Harrity / Facebook Kayla Harrity / Facebook / Facebook
To thank Blusher for his help, the couple have invited him to their wedding.
He found the ring, so he's getting an invitation to the wedding.
D'aw.