THE COUNTRY IS currently in the grip of a rail strike that's left buses packed, tourists stranded, and traffic absolutely mental.
There's no better evidence of the chaos than this Vine of Hailo's driver network in Dublin:
https://vine.co/v/eVvqWz1QzUl
All those yellow squares (and all those desperately waiting blue stick men).
They're tweeting pictures of their team hard at work, saying the app is going "into overdrive" this morning.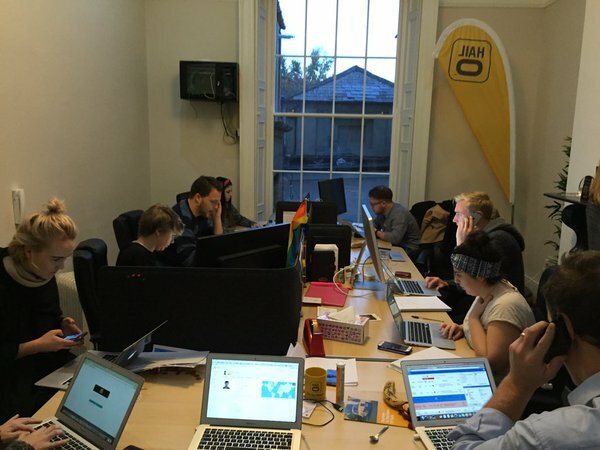 Twitter / @hailoireland Twitter / @hailoireland / @hailoireland
The strike will be called off for today at 9am, just after the rush-hour period, and things will be back to normal.
Can't see the video? Click here.
See that? That's a serious amount of idle chat about water charges and the government. Godspeed, everyone.