YOU MAY REMEMBER American pop-rock trio Hanson whose hit MmmBop was one of the biggest hits of 1997.
Since then they've had something of a cult following and have released nine (you read that right) albums, the latest of which is due this year.
But more importantly they've branched out into the world of craft beer with their own pale ale called (wait for it) Mmmhops.
As names go it's kind of amazing.
Apparently the beer was announced way back in 2011 according to Grub Street but is only coming to fruition now.
The drink is featured in The Hangover III and was also used at a recent red carpet premiere for the movie.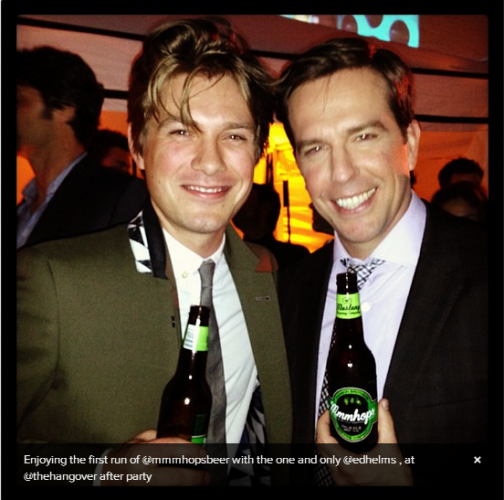 taylorhansonmusic / Instagram
They even joked that fans can now "get a hangover with Hanson" which sounds like a dream marketing slogan to us.
Apparently the final taste is to be determined but there's nothing to say we won't be trying to say Mmmhops with a straight face in some craft beer emporium before the year is out.
Plus, any excuse to listen to this is fine by us:
TakenChickadee / YouTube