I CAN'T HAVE a birthday party because I have no friends.
That was the message young Michigan lad Colin gave his mammy last week when she asked him what he was planning for the March celebration.
WXYZ reports that the 10-year-old – who has a disorder somewhat similar to Asperger's Syndrome – told his mother that there was no point having a big celebration for his 11th birthday.
He said nobody would come to his party because the kids in his school didn't like him and made fun of him. Little does he know he'll have more than a million wishes winging their way to him on March 9th.
You see, Colin's mammy was so saddened by her son's revelation that she decided to set up a Facebook page, asking for a few birthday greetings to cheer him up.
I am Colin's mom, I created this page for my amazing, wonderful, challenging son who is about to turn 11 on March 9th. Because of Colin's disabilities, social skills are not easy for him, and he often acts out in school, and the other kids don't like him. So when I asked him if he wanted a party for his birthday, he said there wasn't a point because he has no friends. He eats lunch alone in the office everyday because no one will let him sit with them, and rather than force someone to be unhappy with his presence, he sits alone in the office. So I thought, if I could create a page where people could send him positive thoughts and encouraging words, that would be better than any birthday party. Please join me in making my very original son feel special on his day.
11 days and more than one million Facebook likes later, her wish has come true: Colin's birthday is going viral.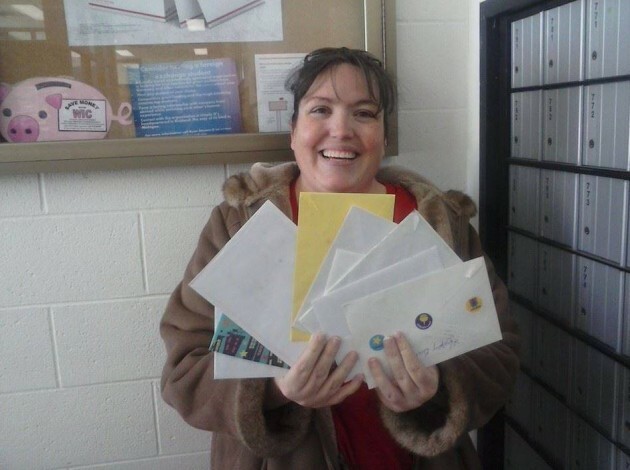 Facebook Facebook
Millions of messages and cards have been sent to the young lad via Facebook and a special PO Box address: This US college sorority even created a special video message montage just for him.
Alpha Xi Delta IU
He still knows nothing about it though, with his mam struggling to keep the whole thing a secret.
There's still time to get a message of your own in if you like. Just head on over to Colin's Facebook page right here.