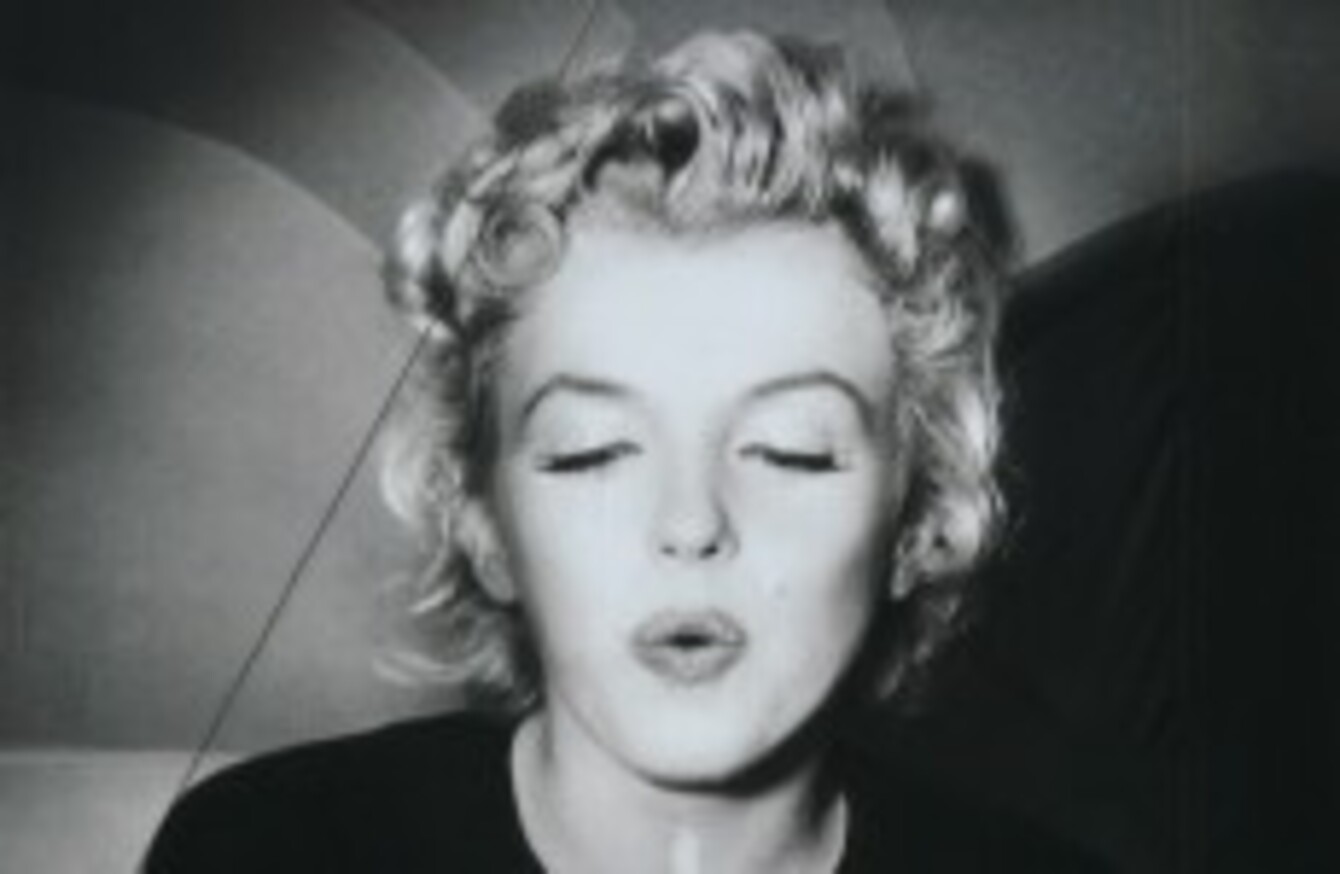 Happy Birthday Marilyn
Image: Lionel Cironneau via Press Association Images
Happy Birthday Marilyn
Image: Lionel Cironneau via Press Association Images
MARILYN MONROE, Hollywood's greatest movie star, would have been celebrating her 86th birthday today had she still been alive.
Born Norma Jean Mortensen Baker on 1 June 1926 in Los Angeles she spent most of her childhood in foster homes.
Her talent captured the attention of the Hollywood studios and she soon shot to stardom.
She is best known for her work in movies like 'Gentlemen Prefer Blondes' and 'Some Like It Hot'.
She was married three times before she died to James Dougherty, Joe DiMaggio and Arthur Miller.
At 36-years-old she died of a suspected overdose. She is buried in Memorial Park in Los Angeles.
Monroe

1962 Marilyn Monroe on the set of "Something's Got To Give," in Los Angeles. (AP Photo/File)

MONROE

Actress Marilyn Monroe flashes radiant smile behind microphones of newsmen (AP Photo)

MONROE

Marilyn Monroe talks to Frank Sinatra during a party on the set of the musical. (Press Association Images)

MONROE

Marilyn Monroe poses over the updraft of a New York subway grating while in character for the filming of "The Seven Year Itch" in Manhattan. (AP Photo)

MONROE

Marilyn Monroe at London Airport. She has come to England to film the "Sleeping Prince" at Pinewood Studios. (AP Photo)

MONROE

Actress Marilyn Monroe leans against her fiance, playwright Arthur Miller, in her apartment house in New York, June 22, 1956. (AP Photo)

MONROE

Actress Marilyn Monroe, escorted by her husband, playwright Arthur Miller, wears a big smile and waves to the crowd on arrival at the Radio City Music Hall in New York City, June 13, 1957. (AP Photo/Matty Zimmerman)

MONROE

Sir Laurence Olivier and American actress Marilyn Monroe in a scene from their film 'The Prince and the Showgirl' which was produced and directed by Sir Laurence Olivier. (AP PHOTO)

MONROE

Actress Marilyn Monroe rolls up some pasta in a restaurant in San Fransico during a dinner with actor Montgomery Clift in 1960. (AP Photo)

MONROE

Actress Marilyn Monroe and ex-husband, former New York Yankees ball player Joe DiMaggio, walk the shores of a beach near Sarasota in 1961. (AP Photo)

MONROE

Hollywood's Marilyn Monroe gets farewell kisses on both cheeks from actor Sir Laurence Olivier and his actress wife Vivien Leigh at London airport. Miss Monroe was about to board a Pan American liner with her husband, American playwright Arthur Miller, to fly back to the United States after making her first British film 'The Sleeping Prince' with Sir Laurence at Pinewood Studios. (AP Photo)