EVERY WEEKDAY MORNING, the Daily Edge rounds up the best of the day's celebrity dirt – from the top to the very bottom. Here's The Dredge.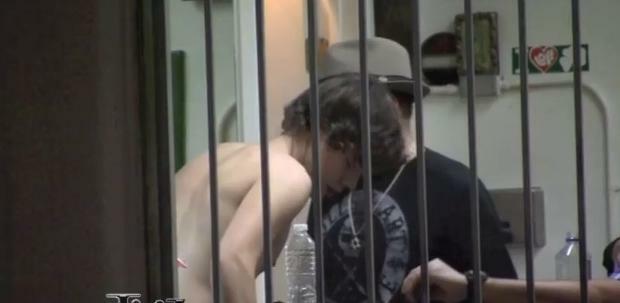 #THAT'S WHAT MAKES HIM BEAUTIFUL Girls screaming and crying and generally losing the run of themselves. Borderline hysteria. It can only mean one thing….
Harry Styles from One Direction has taken his top off.
The 18-year-old star has added some sparrows to his tattoo collection (joining Scarlet Johansson in some new ink) and TMZ caught it, and the ensuing screaming, on camera:
(Check out the TMZ staffer at 1.27. That's a big dirty Irish accent, right?)
YouTube/TMZ
#SMILE FOR THE KAMERA Kim and Kourtney Kardashian employed an army of lookalike models to celebrate the launch of their Kardashian Kollection clothing line in London last night. The clothes will be available exclusively in Dorothy Perkins just in time for Christmas, and the line features a generous smattering of sequins and leopard print. (Daily Mail)
We are slightly concerned that the next generation are going to grow up thinking collection is spelled with a 'K' though.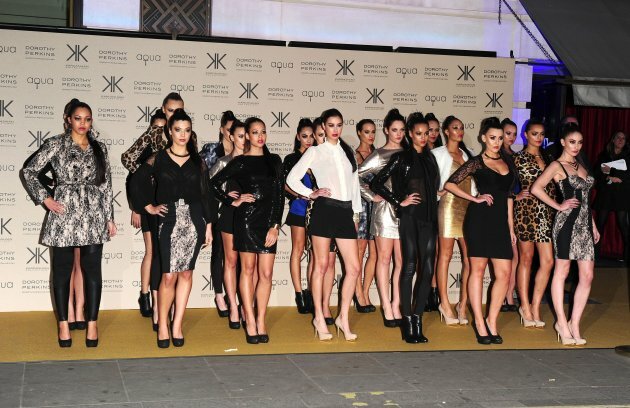 What? No tracksuits? (Ian West/PA Wire)
#HOT STUFF Brian Ormond and preggers wife Pippa O'Connor-Ormond joined Phantom 105.2′s Pure Morning presenters Joe and Keith at Dundrum yesterday for a hot wing challenge in aid of Movember. Some of the wings were so hot that they had to wear gloves to pick them up. Toilet paper in the fridge last night then, yeah?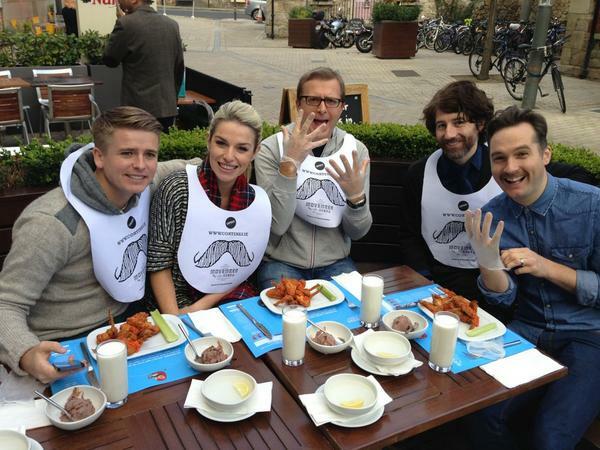 We're fairly sure Brian (far left) is grimacing (Pippa O'Connor-Ormond/Twitter)
And the rest of the day's dirt…
Charlie Sheen is being investigated by police after threatening to blow a a man's head off (Irish Daily Mirror)
Joe Biden (the Veep) is set to make an appearance on the US comedy show Parks and Recreation. If you're not watching it, you should be (Buzzfeed)
Rihanna is tipped to announce a gig in Croke Park for next year. Prepare to be Instagrammed, Dublin (Irish Daily Star)
Kirstie Alley has said that she knows 'with all her heart and soul' that John Travolta is not gay. Never mind his sexuality, what about his hair Kirstie? (Celebitchy)
Adele has said that she would only go on a diet if her weight interfered with her sex life. Saucy… literally (The Irish Sun)
For more, follow @dailyedge on Twitter and like The Daily Edge on Facebook.