EVERY WEEKDAY MORNING, the Daily Edge rounds up the best of the day's celebrity dirt – from the top to the very bottom.
#HAYLOR It's not a great day for Taylor Swift.
First, David Bowie's son says he wants to see her knocked off the top of the charts.
Then, the whole world gets wind of her breakup with One Direction's Harry Styles.
The pair had only been together for two months when they jetted off for a New Years break to Virgin Gorda, in the Virgin Islands. (Business Insider)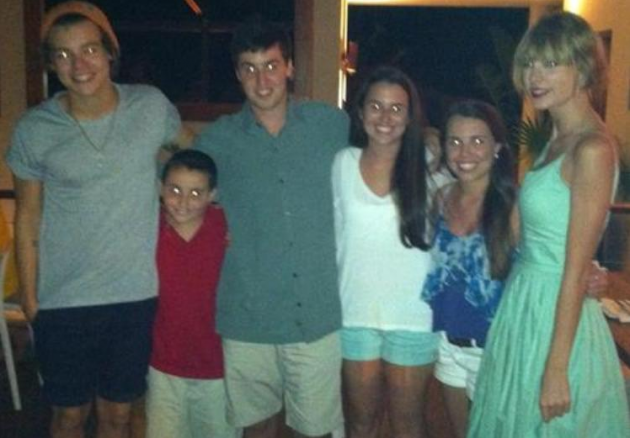 Fan Annie Donatelli got a snap with the couple in one of the island's restaurants (@Ban_ANNIE)
However, the pair reportedly got into a massive row and Taylor flew back to the US on 4 January. Harry stayed on and partied with Richard Branson on his nearby Necker Island. (Daily Mail)
*Insert tired joke about Taylor Swift getting another album out of this breakup here*
#HASHTAGMANIA Groom-to-be Wes Quirke has been going hashtag CRAZY since announcing his engagement to Rosanna Davison.
After yesterday's charm offensive (offensive being the important word here) he hasn't let up: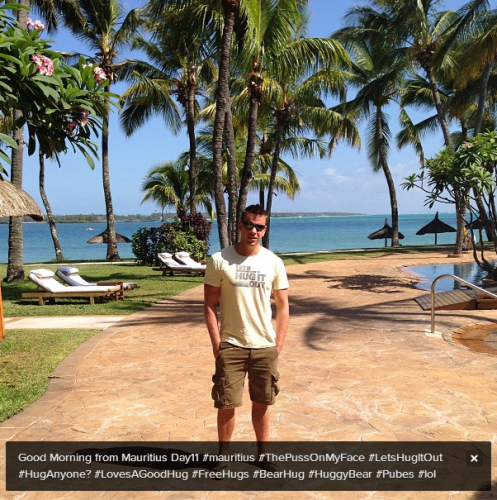 (Wes Quirke/Twitter/Instagram)
#Pubes is our favourite one there, for sure.
Here's some more:

#ICE ICE BABY It's emerged that Pamela Anderson earned about £1,000 a second for her appearance on the ITV show Dancing on Ice. (Mirror)
The former Baywatch star was booted off the show after just three minutes on the ice, but still got all of her £150,000 paycheck.
Anderson has blamed a 'nip slip' for her early exit from the show. (Daily Mail)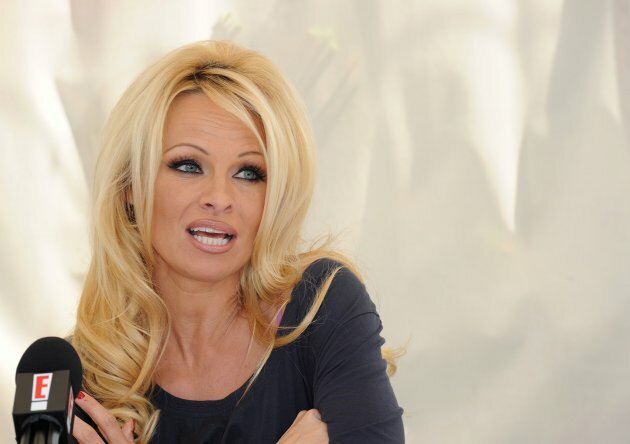 Cover those nips Pam (Vince Flores/AFF/EMPICS Entertainment)
And the rest of the day's celebrity dirt: