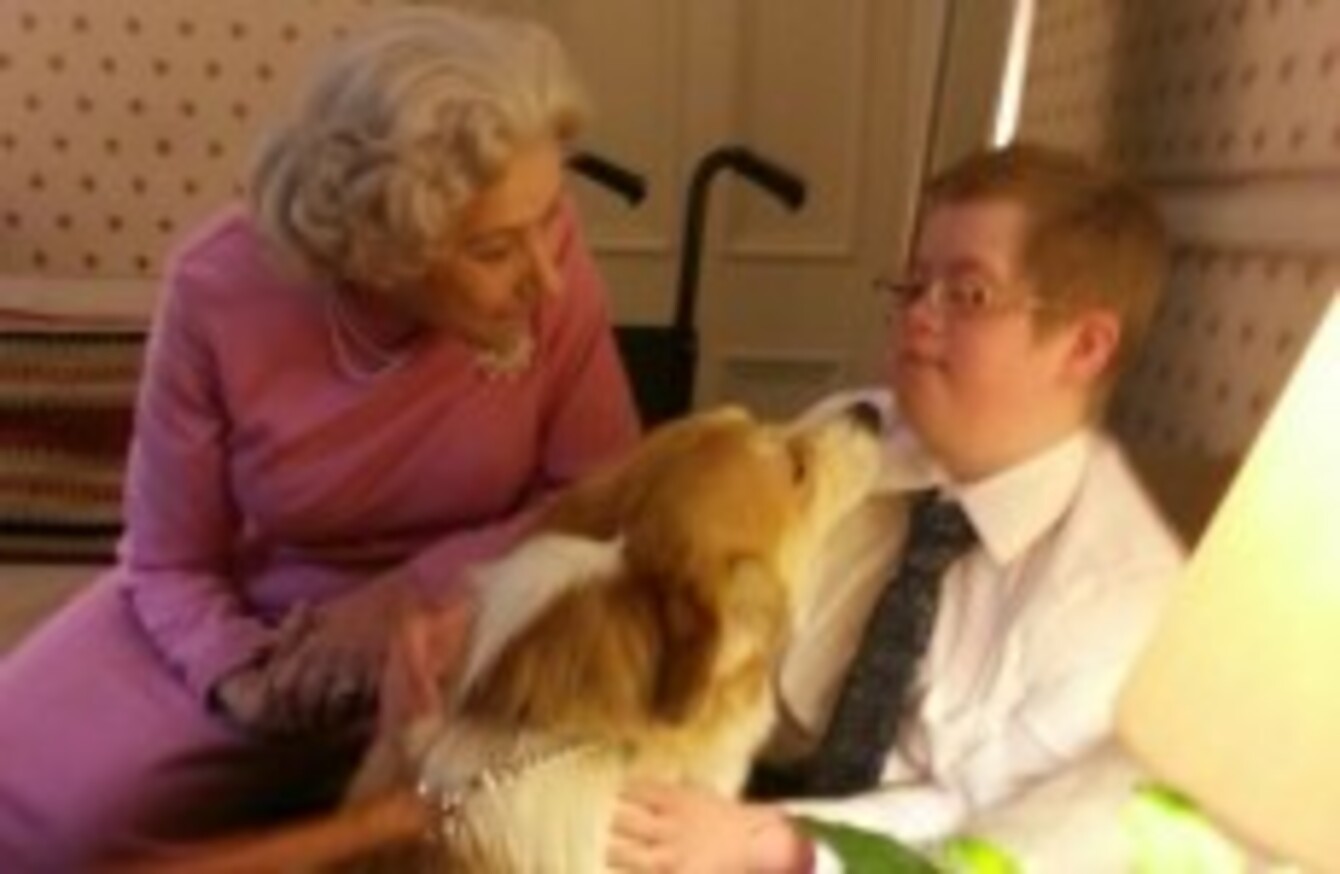 Image: Facebook/OLLIE X One Little Life Inspires Everyone's
Image: Facebook/OLLIE X One Little Life Inspires Everyone's
HELEN MIRREN IS currently in London for her second bout of portraying Queen Elizabeth.  She famously played her in the film The Queen, of course, and at the moment she's doing it in The Audience in London's West End.
The two women are basically interchangable at this stage really.
Thus, when Ollie Burton's wish to meet the actual queen was turned down, Helen was the next port of call for the National Children's Tumour Leukaemia Cancer Trust in Northampton, England..
Ollie was born with Down Syndrome and has spent most of his 10 years fighting multiple cancers.  Recently, he was diagnosed with terminal spine and bone marrow cancer, so his wish was very important.
Facebook/OLLIE X One LIttle Life Inspires Everyone's
According to the Daily Mail, Ollie's father said that Helen was 'really lovely'.  They had tea with her backstage at the Gielgus Theatre, complete with corgis and footmen.  She 'knighted' him, decreed that he should henceforth be called Sir Oliver, and he generally had a 'magical' time.
Fair play to Helen.  We bet it was even better than the real thing.