MOVE OVER GARDA Twitter account, there's a new coolest police force in town.
Not only does the Seattle Police Department have an amazing Twitter account, they were also handing out Doritos at a festival in the city at the weekend.
What's so different about this festival, you might ask?
Well, it's a marijuana festival called Hempfest, and the Doritos came complete with this sticker: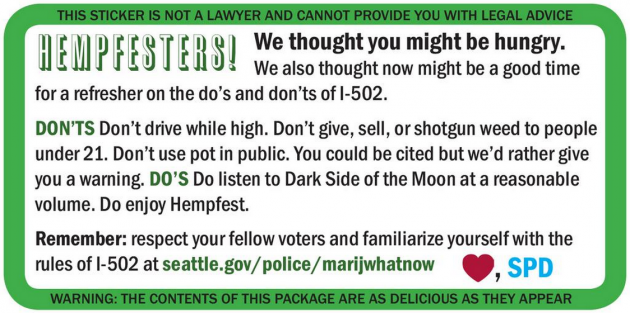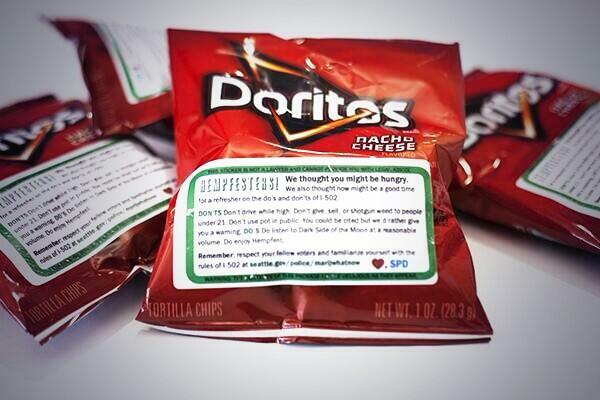 via @SeattlePD
Hempfest is the first large scale pro-marijuana event in Washington State since its recreational use was legalised there last autumn.
The police operation to inform users about the rules regarding marijuana was called Operation Orange Fingers… because of the Dorito dust.
CNN reports that Seattle Police Sgt Sean Whitcomb said:
We knew if we did leaflets, it would turn to litter.
The supplies of the snack were handed out each morning to attendees, and when they were gone, police issued this advisory: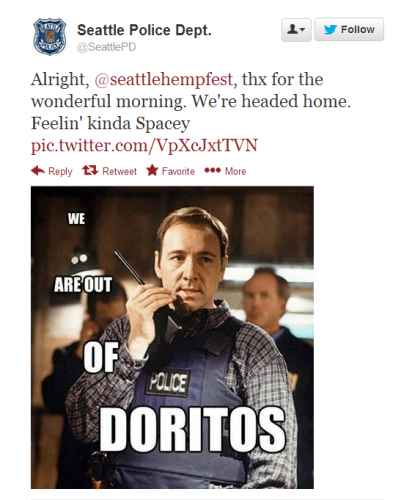 More than 250,000 people attended the three-day festival, which took place at Seattle's waterfront park.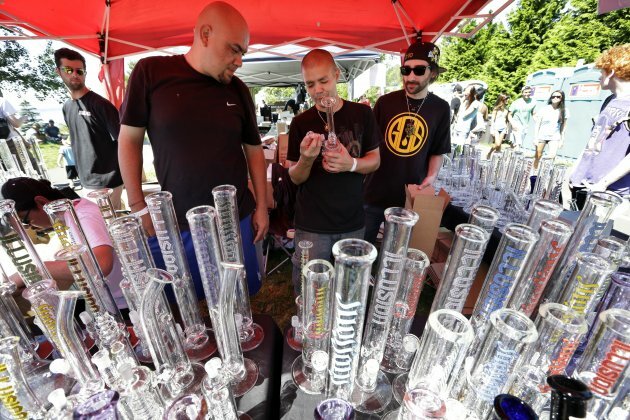 Vendors look over their display of glass bongs at the first day of Hempfest (AP Photo/Elaine Thompson)