AT THIS STAGE, it's safe to say we've seen the back of summer. 
As the temperature drops and the days shorten, we all have to prepare to for the impending chapped lips, rough hands and dry faces we're going to sustain over the next few months.
A few of us at DailyEdge.ie HQ had a quick chat about what the most effective products we've used were, and we have compiled a little list to share with you.
Lip balms
NUXE NUXE
Kelly: I have been on the hunt for the right lip balm for about four years now. I used the tiny jar of Nuxe's Rêve de Miel and hated it. I found it too greasy, and felt like it was just sitting on my face for hours after applying it. I tried a couple more largely unimpressive lip balms before I decided that Lanolips was my go-to.
However, I lost my Lanolips and decided to replace it with the chapstick version of Rêve de Miel and I actually prefer that. I don't know why it's better in a stick than in a small jar. It just is. (Price: €6.95) 
Fionnuala's choice of lipbalm was MooGoo's Natural Cowlick Lip Balm, which is an "effective, edible lip moisturiser" with "rich emollient oils" that condition and soften your lips. (Price: €3.95)
Honorable mention: La Roche-Posay Cicaplast (Price: €6.95). None of us have tried this one yet, but we have heard good things. I reached out on Twitter and two people who have used it, replied with pretty passionate answers:
Its the tits

— lisa (@reillser) October 2, 2018
V great barrier cream, likely the best. Really soothes inflamed skin and contains ingredients to promote healing and repair even on post-surgical skin 🔥

— Dread Forever (@Bed_Forever_) October 2, 2018
Fionnuala and Niamh then went on to discuss Vaseline briefly:
Niamh: I'm still a tin of Vaseline devotee. It's the only thing I use on my lips really. (The flavour? OG). 
Fionnuala: Omg I used to think I was a glam bitch wearing the red/pink Vaseline to school. 
And hand creams?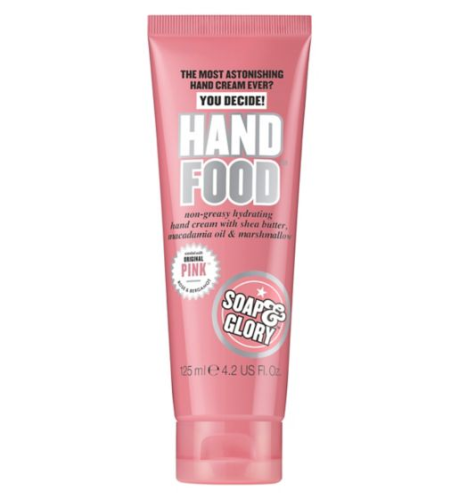 Boots Boots
 Fionnuala is a big fan of Soap and Glory's Hand Food. "I find the other S&G Body Wash stuff too scented, it drives my skin bananas but the hand food is a buzz." Niamh seconded this, adding that Hand Food 'the nicest smell ever created'. (Price: €7.00)
Kelly: I agree with the others about Hand Food, it does the job very well and it made a massive difference for my sister who has eczema, but I think it sits on your hands for a bit longer than I'd like. I'd only ever put it on going to bed, or if I was sitting around watching TV.
If I need hand cream in the middle of the day, when I want to use my phone or type without getting everything greasy, I like Neutrogena's Hydro Boost hand cream. (Price: €7.50)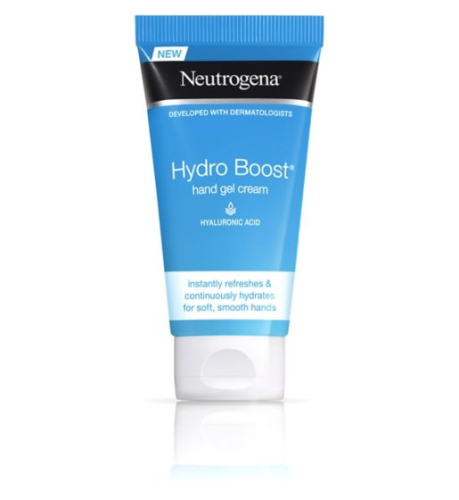 Boots Boots
Within a day of using it for the first time, I noticed the difference. And it soaks in really quickly, too.
DailyEdge is on Instagram!