A MAN WITH a lot of money to spare in San Francisco is paying it forward by hiding cash in envelopes around the city.
The real estate mogul says that he "can afford to give a lot" and that he wants to "put a smile on someone's face".
He's set up a city-wide treasure hunt and has been tweeting clues leading people to the envelopes containing the cash.
All that @HiddenCash asks for in return is that people who find the envelopes tweet a picture and tag him in it.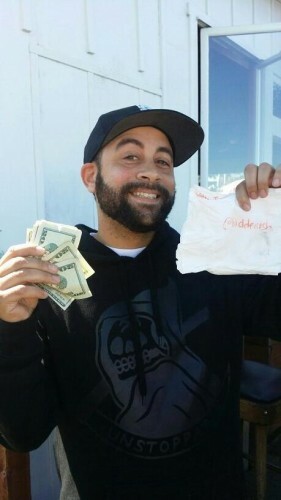 @JuxedPosition @JuxedPosition
The man has tweeted that tomorrow he'll be hiding money in the San Jose area, having moved across the city from museums to beaches to parking meters over the past few days. He's also said that he plans to do drops in LA and possibly New York.
@HiddenCash told KTVU that he already gives a lot of money to charity, and that he's already heard stories of people forwarding his money on to worthwhile causes, or sharing it with others.