A RECEIPT THAT WENT VIRAL because of a homophobic note on it is a fake, according to people who ate at the restaurant at the same time it was printed.
A gay waitress at a restaurant in New Jersey said a customer denied her a tip because they did not support her "lifestyle".
She posted a photo of their receipt, which included a note that reads:
I'm sorry but I cannot tip because I do not agree with your lifestyle and how you live your life.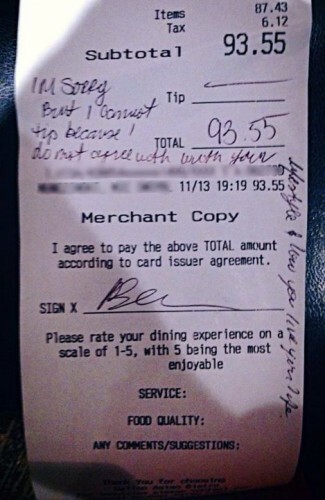 Facebook / Have A Gay Day Facebook / Have A Gay Day / Have A Gay Day
She posted a photo of the receipt to several LGBT websites where it went viral, prompting a couple to come forward with a receipt printed on the same date at the same time – with an $18 tip.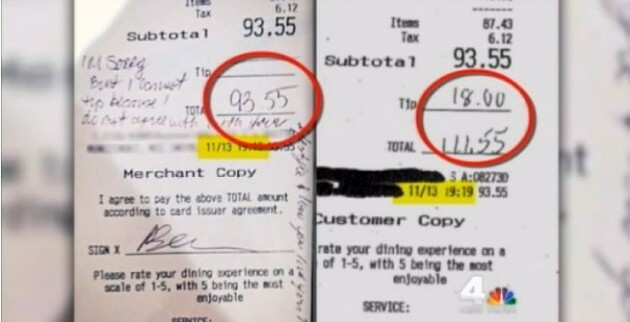 NBC 4 New York NBC 4 New York
According to NBC 4 New York, the couple say a copy of their receipt was used for a hoax and provided a credit card statement as proof, but the waitress maintains it is not her handwriting on the receipt.
Since the photo went viral people all around the world have been sending the waitress tips via Paypal, which she's partly donating to charity.
The couple say it's fine if people want to help the waitress out, but they're doing it under "false pretence". Ouch.