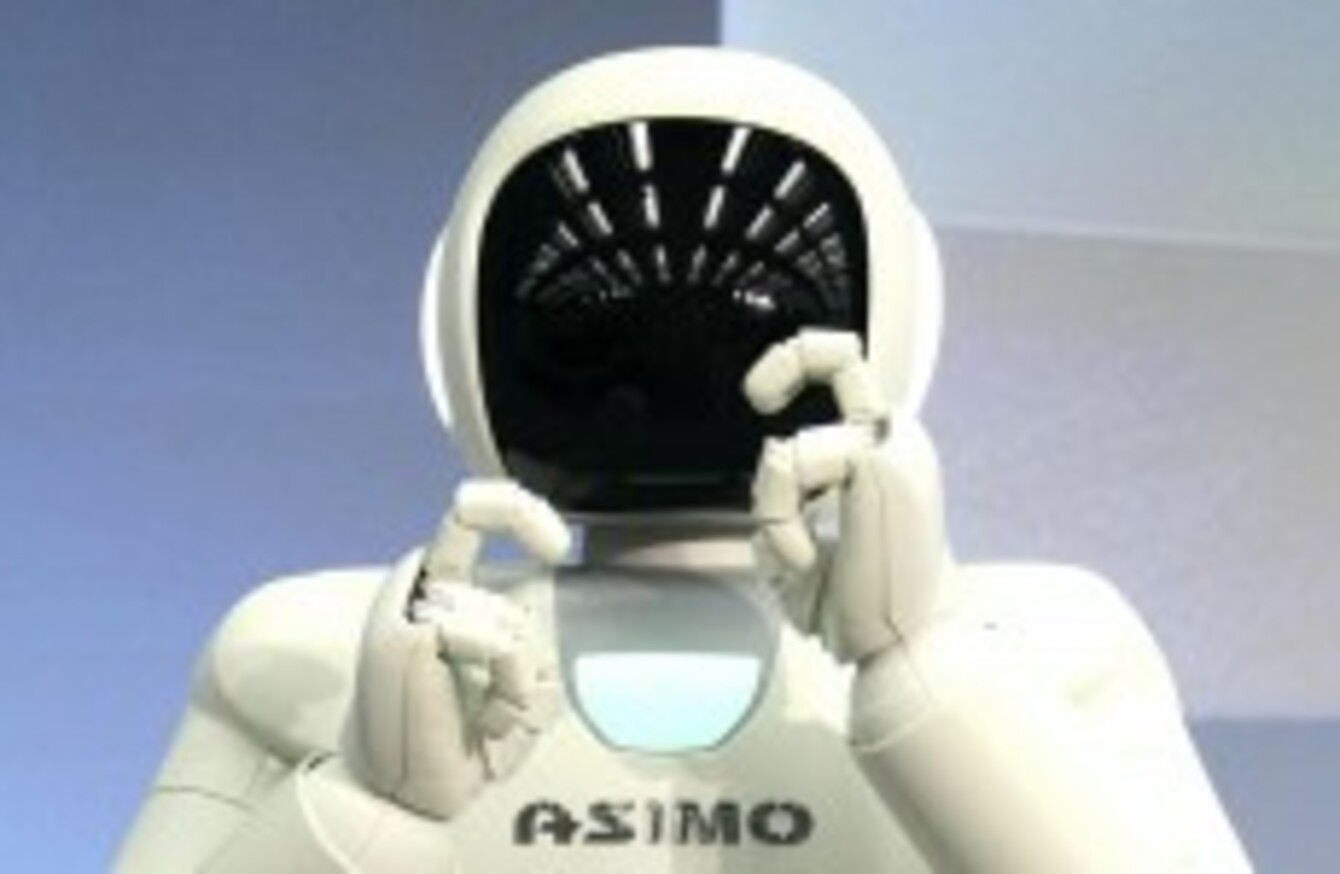 Image: Tsuyoshi Matsumoto/AP/Press Association Images
Image: Tsuyoshi Matsumoto/AP/Press Association Images
HONDA'S HUMANOID ROBOT has been upgraded to include new humanoid features and improved "intelligence", including the ability to track a conversation between two people.
Now – as well as climbing stairs, shaking hands and kicking around a football – Asimo can do one the most important things imaginable: pour a drink for you.
The new, streamlined model can reconise voices and faces, following conversations even when participants speak simultaneously, Techcrunch reports. It can also stop midway through one action, perform another, and then resume the orginal.
It can also sign in Japanese – saying "I love you" and "family" (awww).
Added to this – it has to be said – is the fact that Asimo is awfully cute. Check out this video of him sneaking about the place for proof…
Uploaded by thavasa