SNOW PATROL ARE threatening to lob the gob on Justin Bieber, fans are queuing round the block, and there's a baked tribute to the Titanic… the MTV awards are in town in Belfast.
All eyes are on the city tonight as the Europe Music Awards calls Belfast home. The event will take place across three venues, with the main show getting underway at the Odyssey Arena later, and other performances at the Ulster Hall and at Belfast City Hall.
Selena Gomez will be in charge of proceedings tonight, while her boyfriend Justin Bieber will be performing. Both seem to be excited to be in Northern Ireland:

Fans have been queuing outside venues and hotels since yesterday hoping to catch a glimpse of their idols. Last night fashion designer Jeremy Scott tweeted this picture. Wonder if he's staying in the same hotel as Justin Bieber?
Hotel staff have had trouble keeping fans out:
Snow Patrol will perform a free gig at City Hall tonight as part of the festivities. Lead singer Gary Lightbody has reportedly joked that he's to be kept away from teen heartthrob Justin Bieber, or else he'll be "all over him like rash".
Lady Gaga, Coldplay and Red Hot Chili Peppers will also be performing tonight. Lady Gaga has spent the afternoon perfecting her stage style: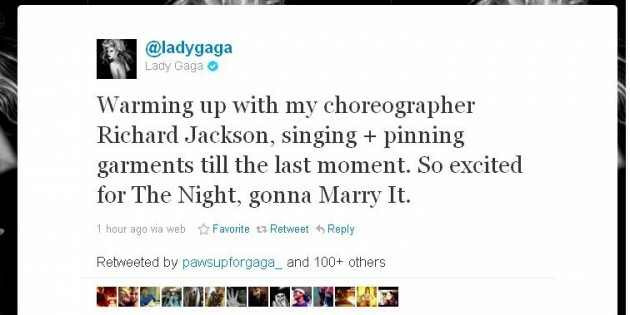 And as for the backstage catering, MTV seem to have put on an… er… sinkingTitanic cake: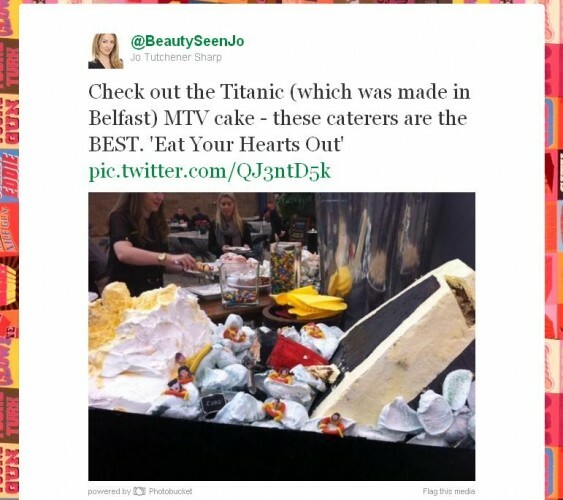 RTÉ reports that the awards will generate around €11.5 million for the local economy, with around 10,000 hotel rooms booked out by MTV. There are thousands of extra people in the city, and around 1.2 billion people around the world will see the show on TV. It's to be broadcast live from the Odyssey Arena.