HAPPY ST BRIGID'S DAY!
On February 1, Irish children usually make crosses from rushes and reeds to honour the feast day of St Brigid and the beginning of spring.
Making a St Brigid's cross can be a tough job, for children and adults:
If you were thinking of making a St Brigid's Cross at home today, here's a good tutorial by a primary school teacher from Presentation Junior Mullingar.
No rushes to hand? Pipe cleaners and drinking straws make a nice substitute.
Presentation Junior Mullingar / YouTube
Here's the breakdown.
1.Cut your rushes to size.
2. Start with one rush, then fold another over it, holding the resulting 'T' shape tight with your fingers.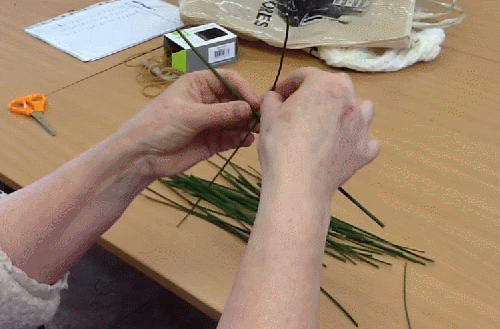 3. Place another rush under the top of the 'T' and fold it over, holding tightly. Rotate the cross to the right.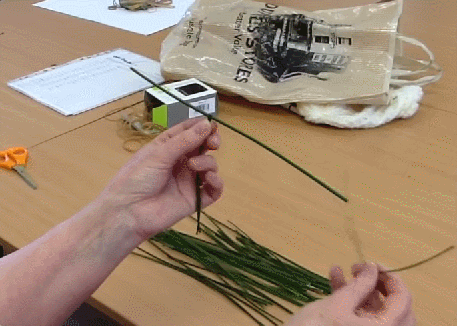 4. Continue on in this way on each side, layering the rushes until you see the shape forming.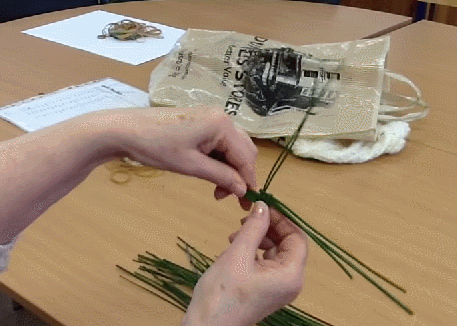 To paraphrase the teacher's mantra in the above video: "One behind, fold in front, push it up, hold it tight, and turn the cross."
5. When you're happy with the size, neaten the edges of the cross with a scissors and tie them with elastic.
And you're done!